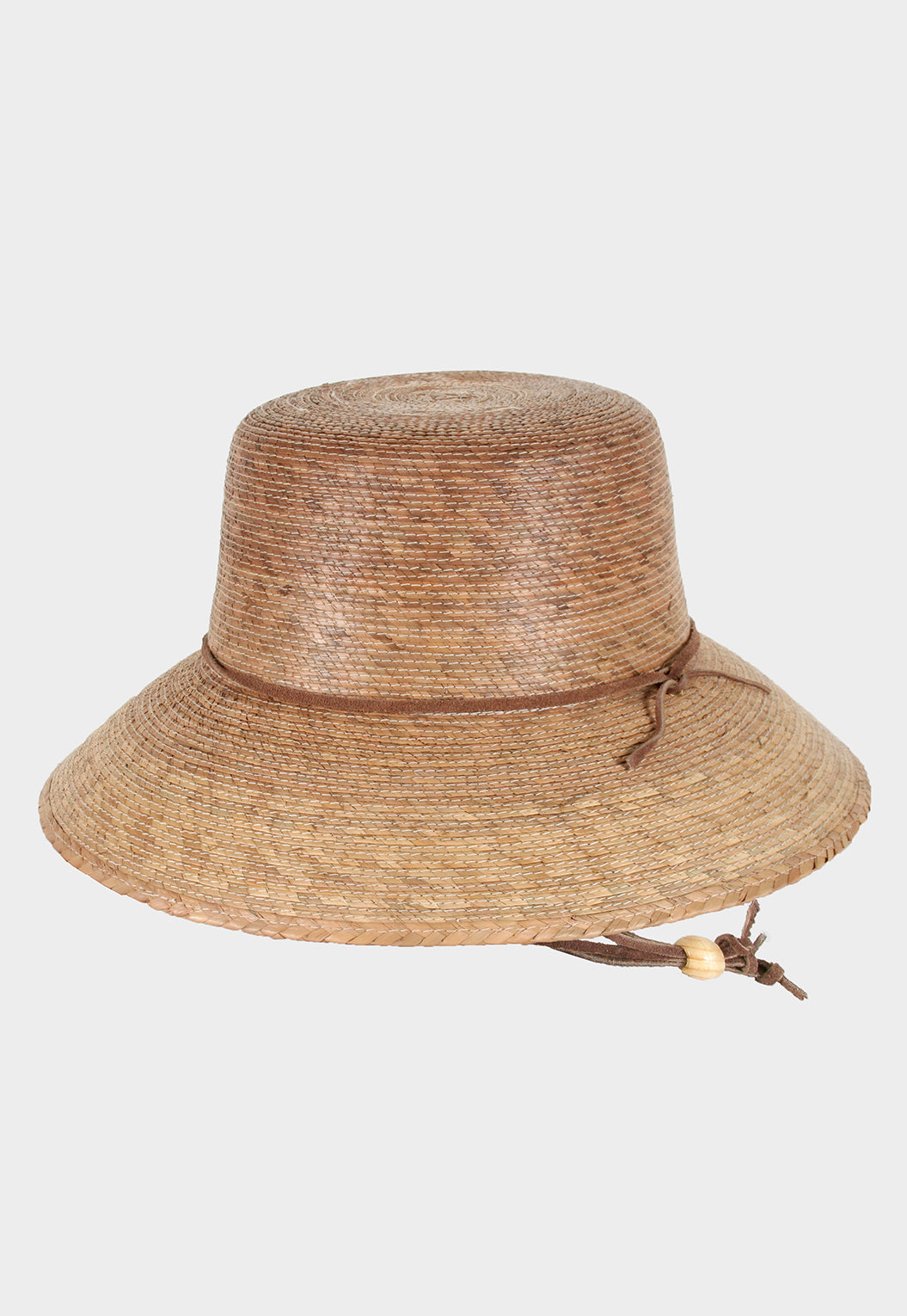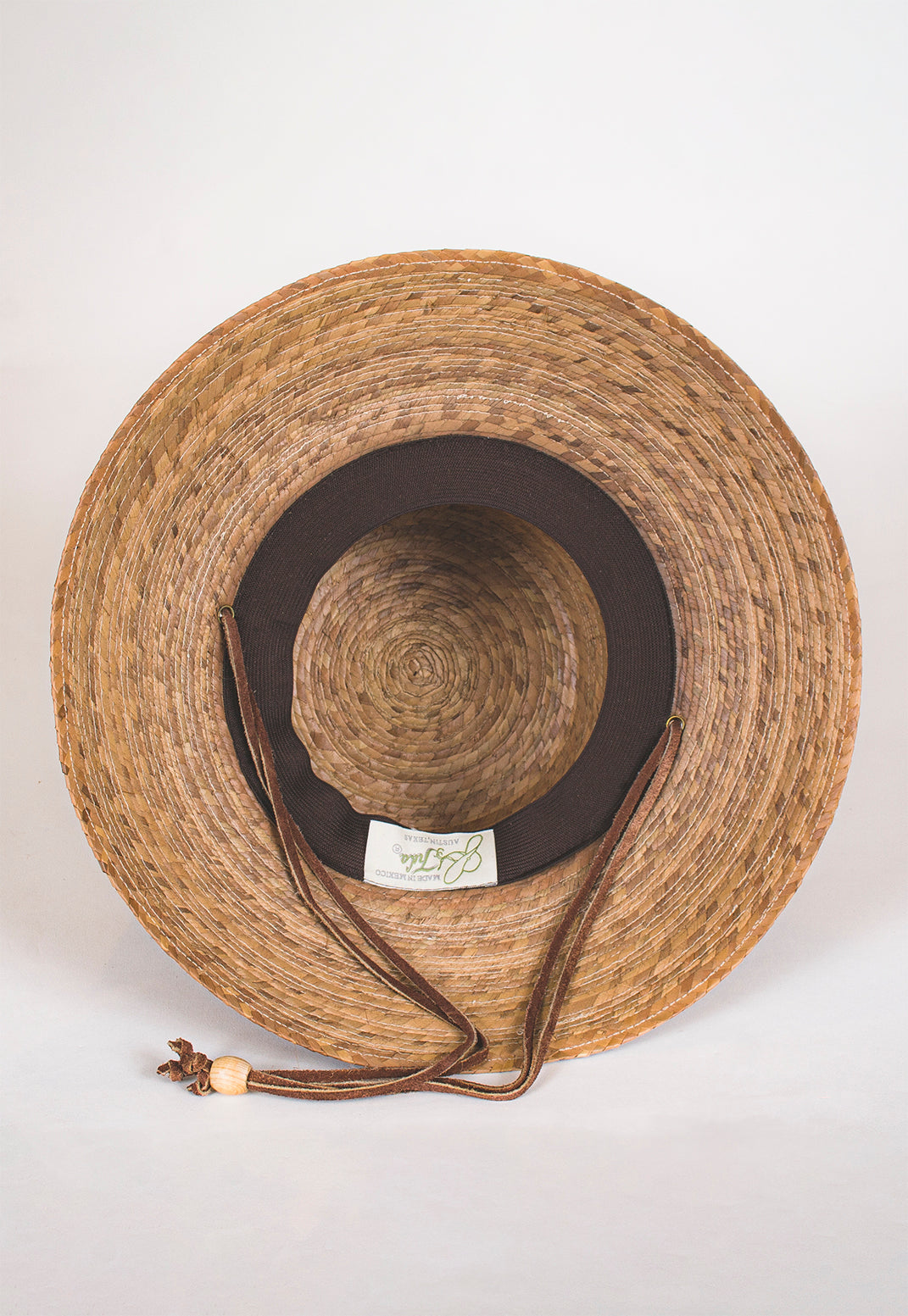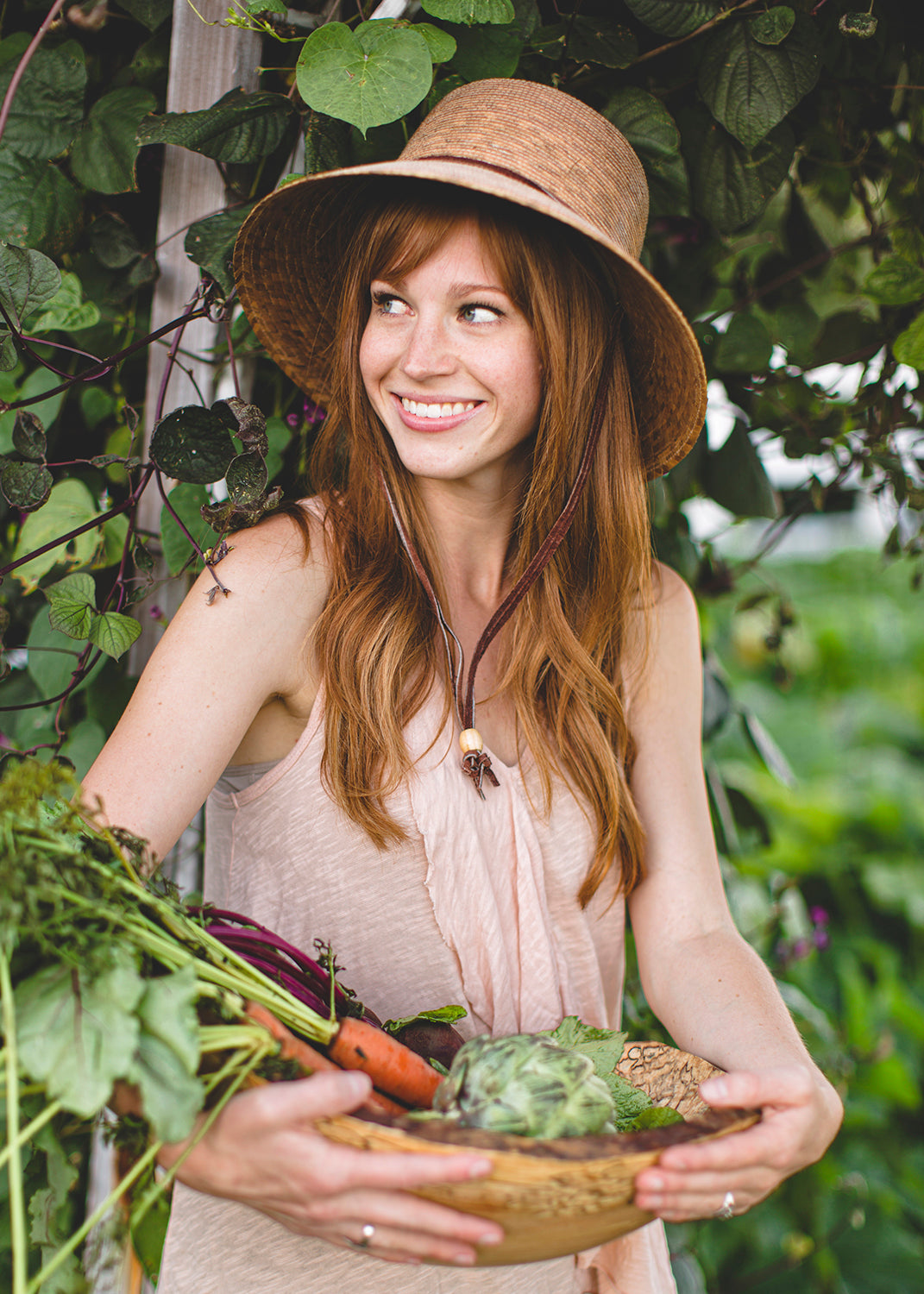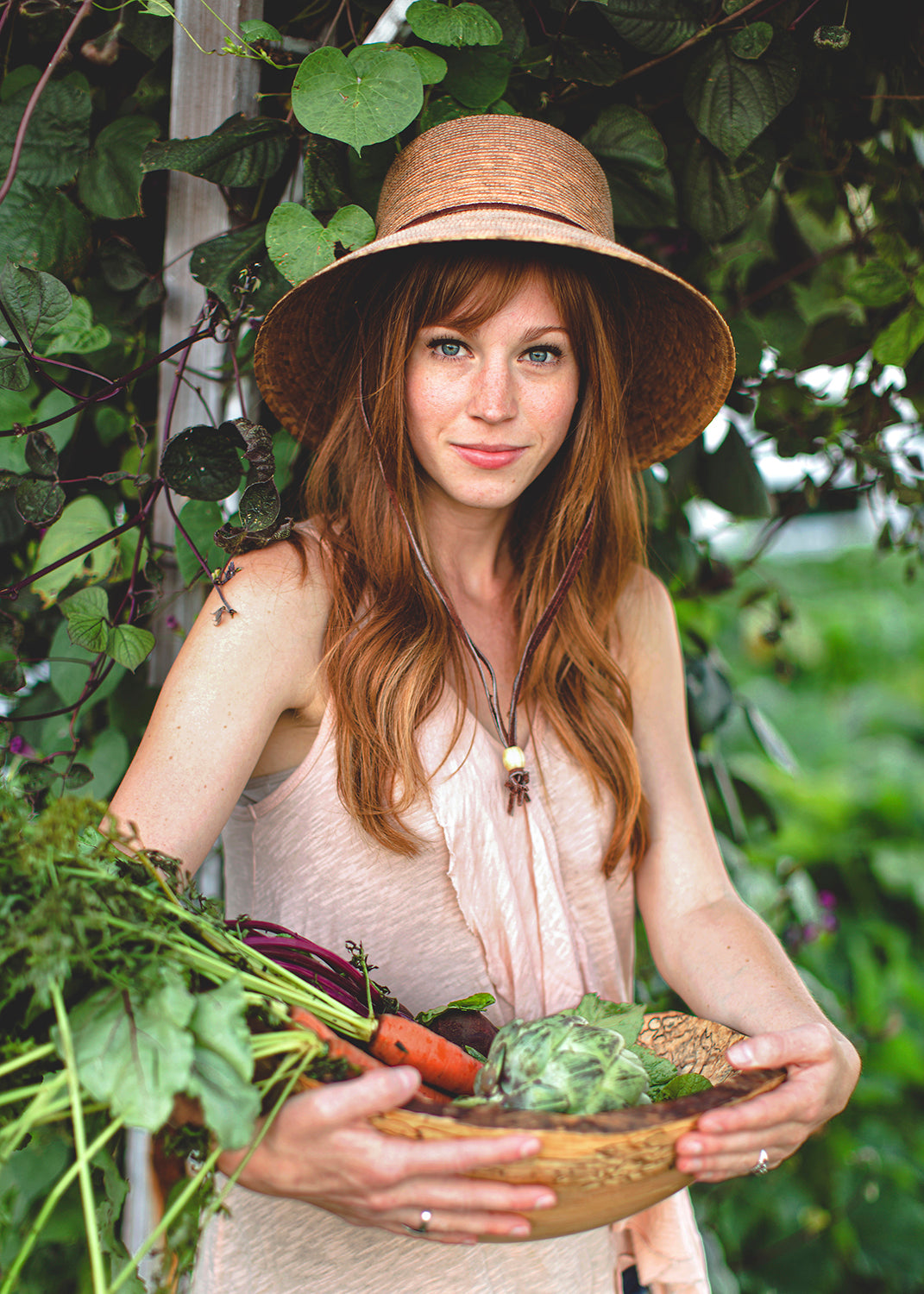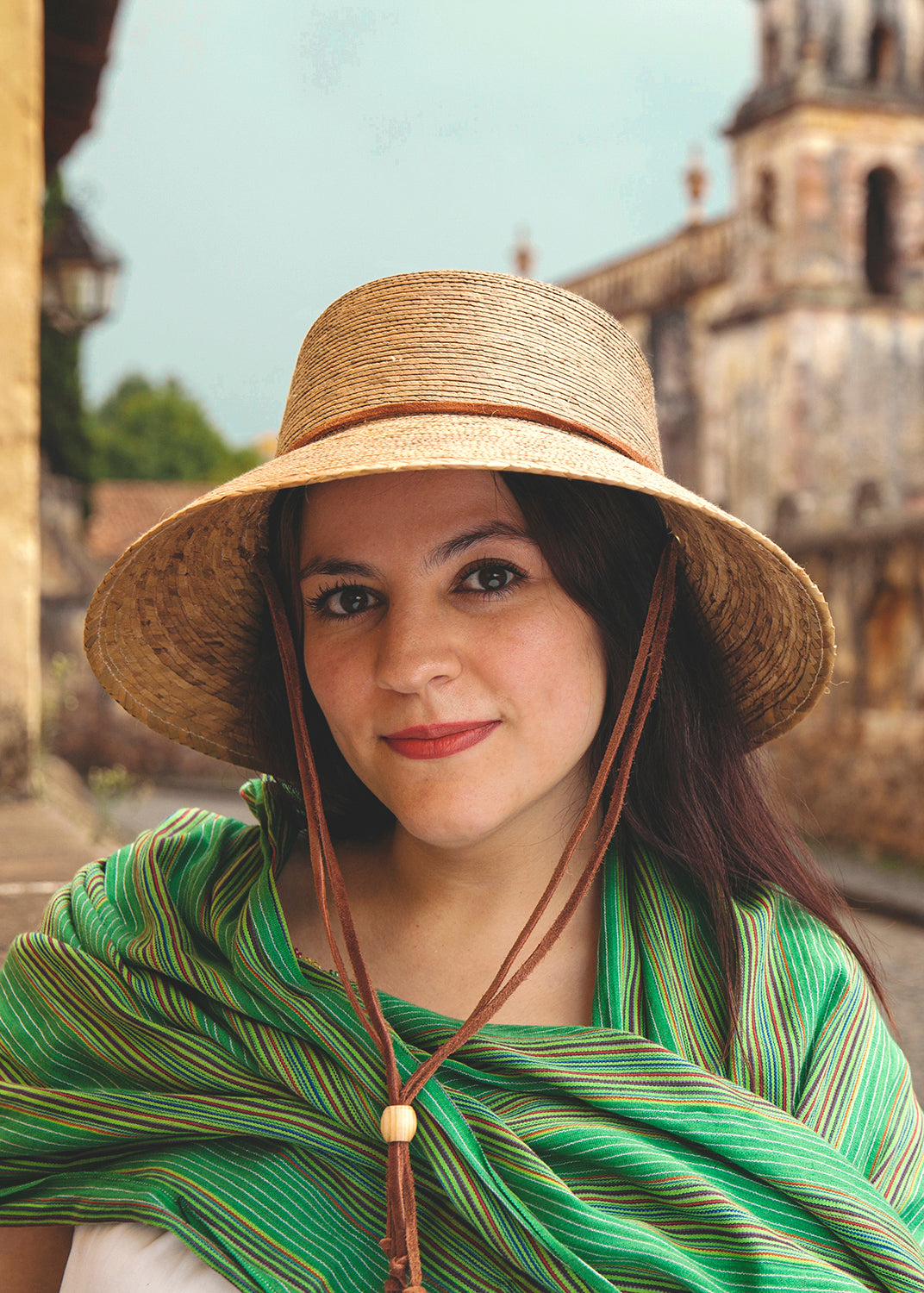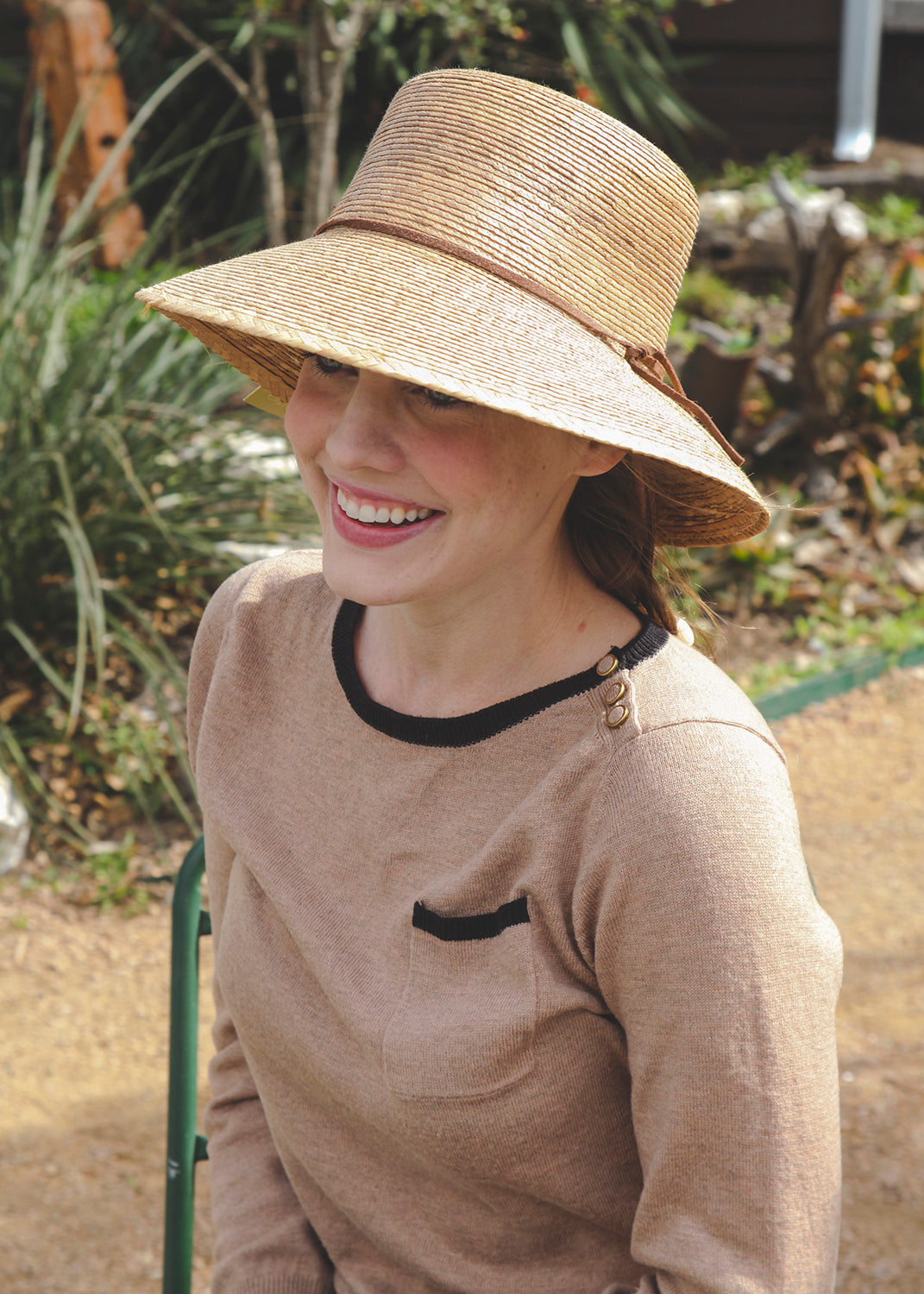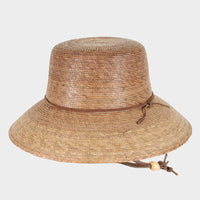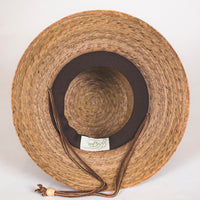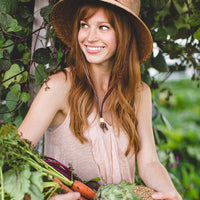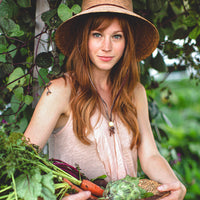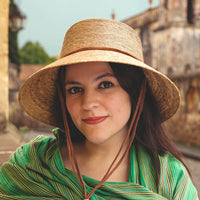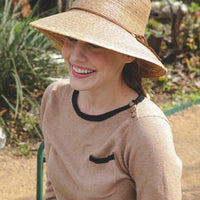 Abby is a traditional straw gardening hat with a stylish bucket-hat-inspired shape. Each hat is hand-woven with renewable palm fibers, so you receive a personalized product every time.
Backed by Science
UPF 50+ Sun Protection
From California Polytechnic State University: "The brim area of these hats is excellent, in fact we have never tested anything with 0% transmittance. Congratulations on this protection!"

*For sun protection choose a hat with a 3" brim or larger.
*Hats with vents (lattice) will not provide protection to that area.
*Water, sand, snow, and pavement can reflect the sun. Use sunglasses and sunblock with your hat.
Learn Why Sun Protection Matters to Us
Great all purpose woman's hat
I ordered this hat and the Open Crown thinking I would like one more than the other and return one of them. Boy was I wrong because I absolutely love them both! This hat is just big enough to keep the sun off of your face and neck and yet small enough not to be big, floppy, or bulky. This hat looks classy and is very well-made.
I am so glad you like your hats! It is always nice to have options. Thanks Alice @ Tula
I love the look of this hat and that it blocks the sun, but it is frayed on the edge after wearing it twice! Too expensive and is not well made.
Abby Hat
This hat is great. It provides coverage for ears and neck. I love mine!
Abbey hat
Love this hat. So well made and stylish. It is my walking hat and every time I put is on I smile.
Nice hat
It's exactly what I had wanted. Blocked the sun perfectly. One complaint I have is that the hat's end is by the center of my back and it catches sometimes. That's the only drawback. Otherwise the hat really blocks the sun and fits well.