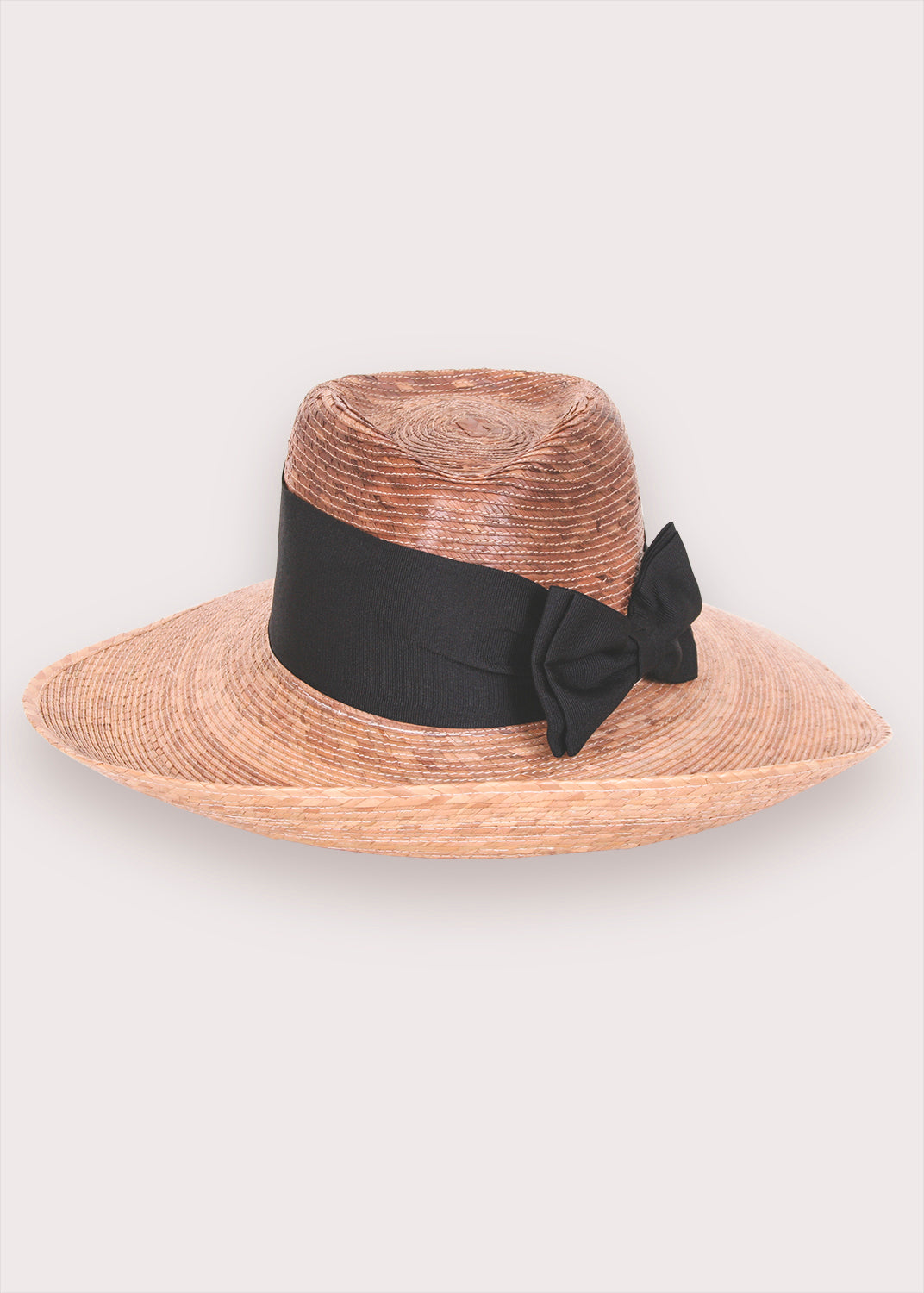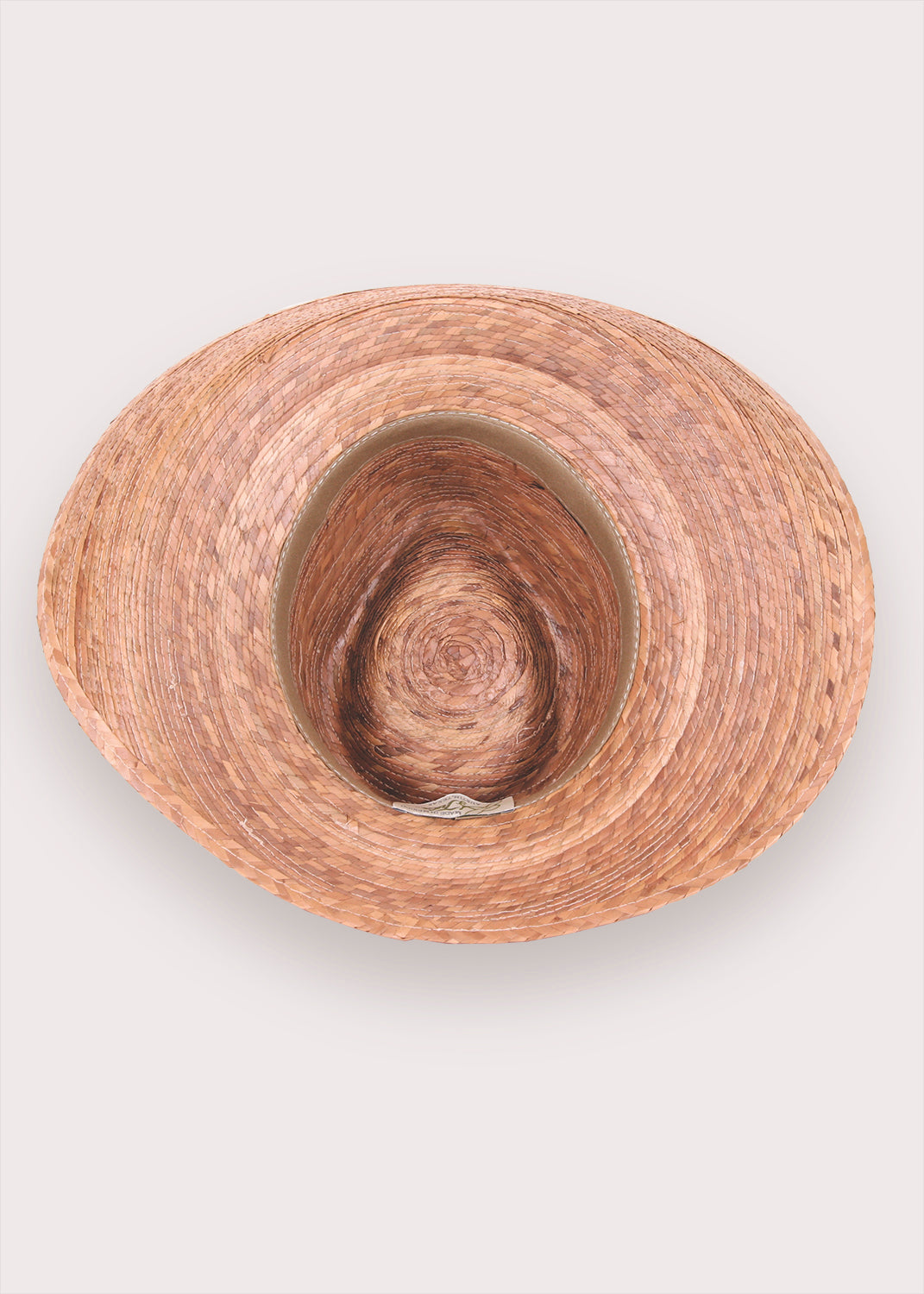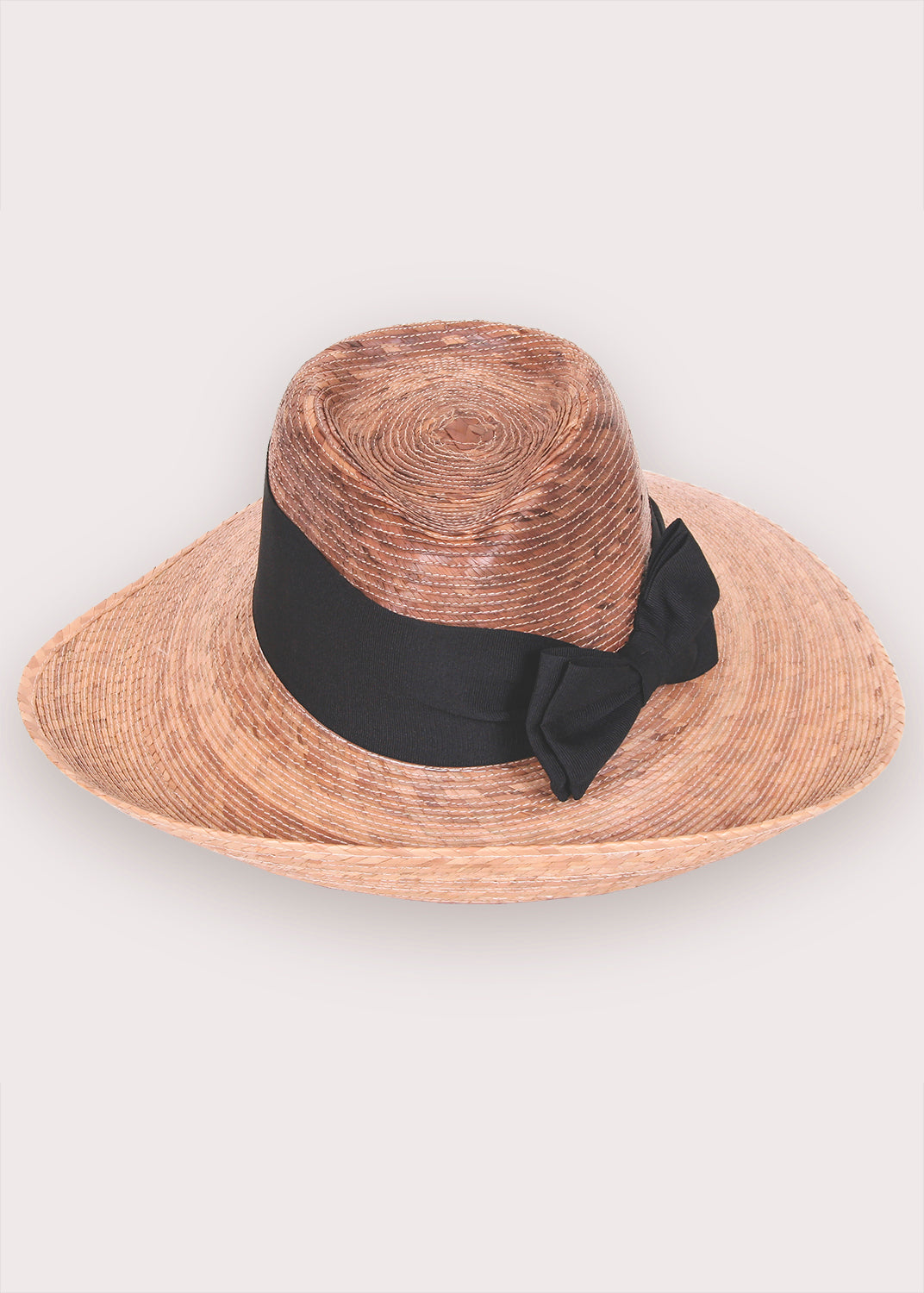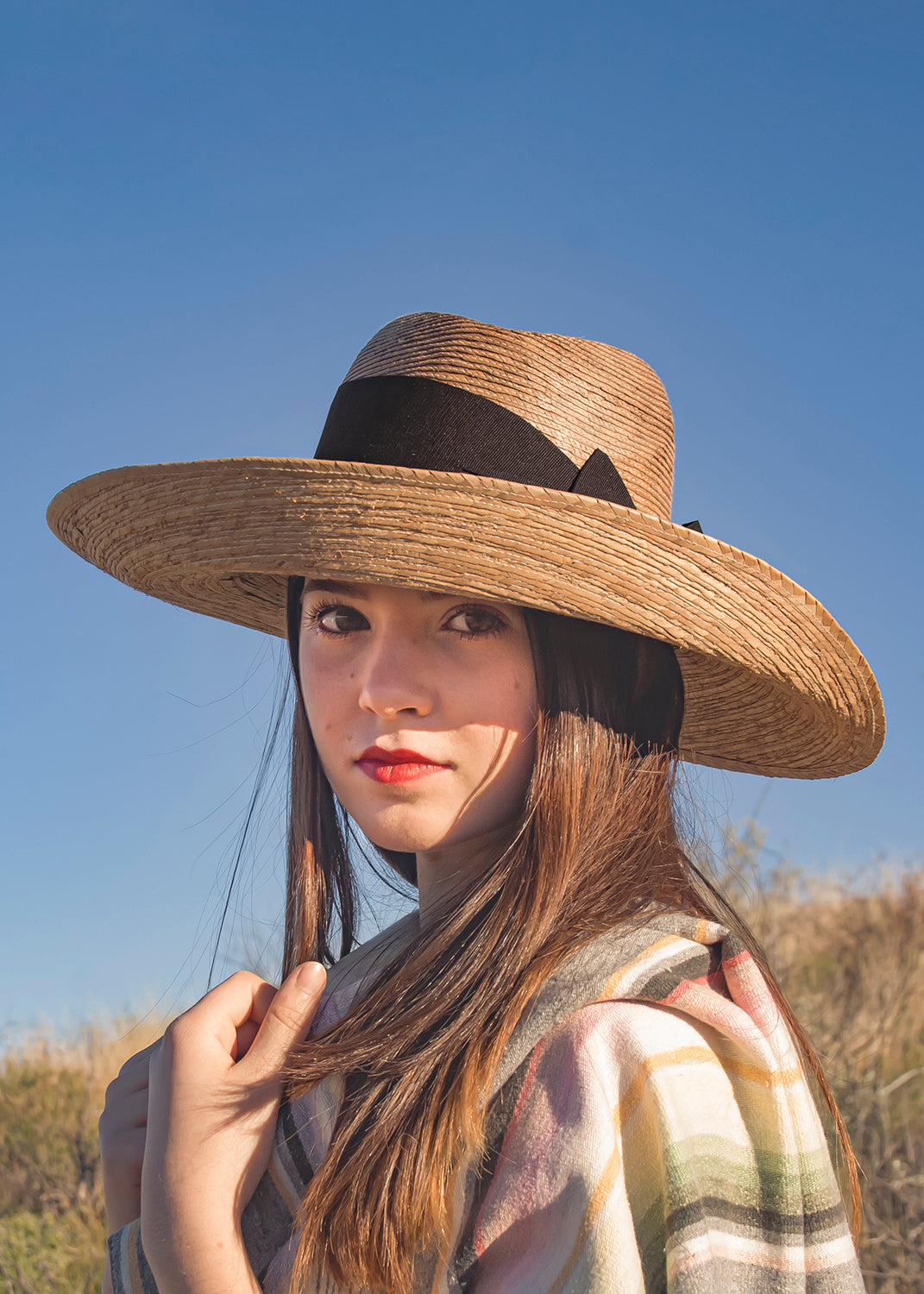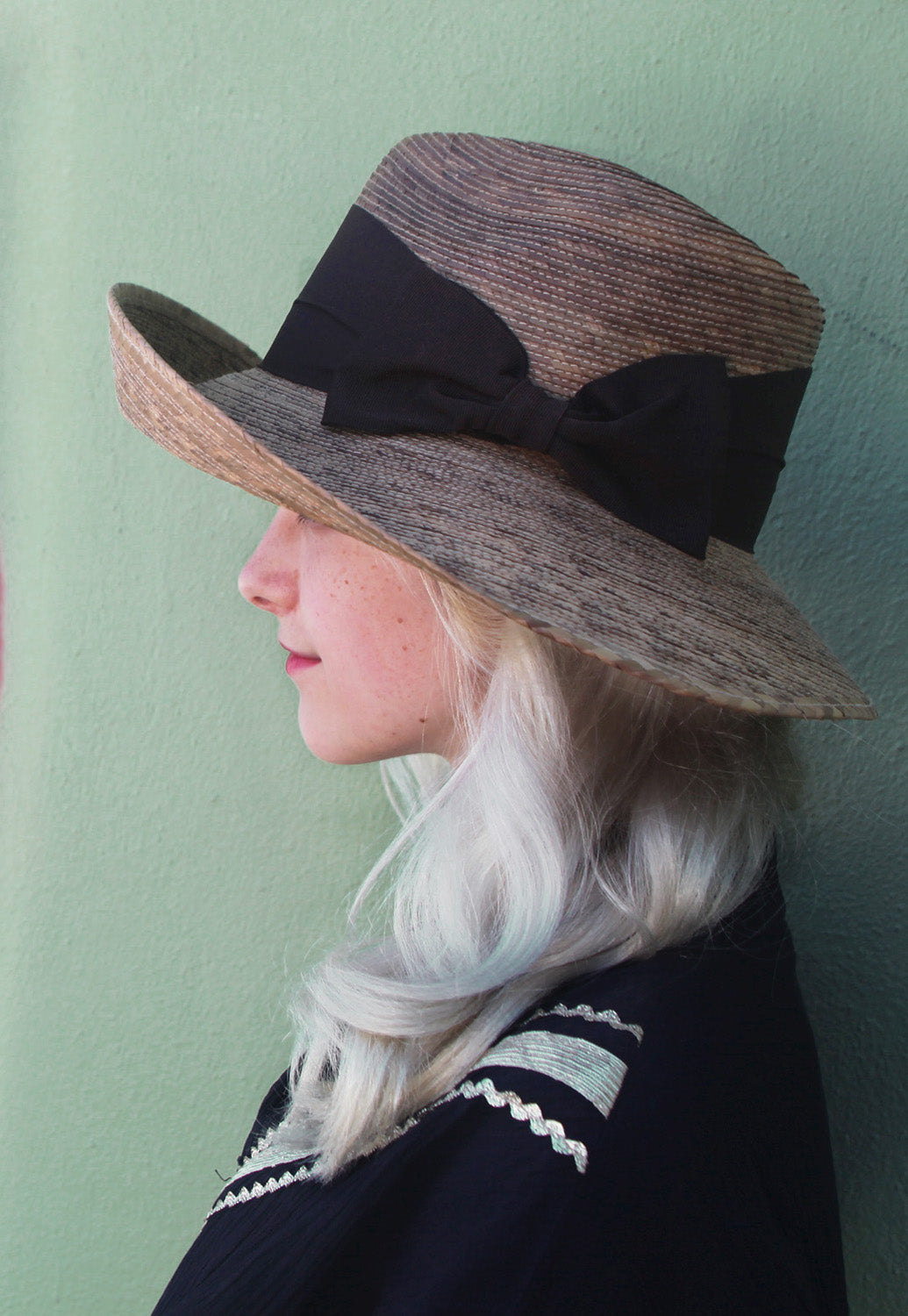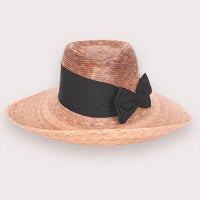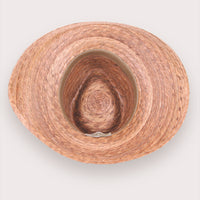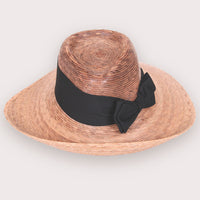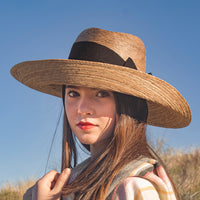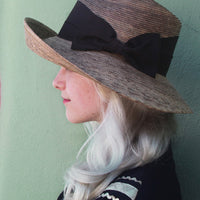 Pilar features a sophisticated silhouette with an asymmetrical design. The woven natural palm is accentuated by a hand-sewn black ribbon. Pilar is polished enough to wear out on the town while offering a UPF 50+ sun protective rating, high enough to protect you in the garden.
Backed by Science
UPF 50+ Sun Protection
From California Polytechnic State University: "The brim area of these hats is excellent, in fact we have never tested anything with 0% transmittance. Congratulations on this protection!"

*For sun protection choose a hat with a 3" brim or larger.
*Hats with vents (lattice) will not provide protection to that area.
*Water, sand, snow, and pavement can reflect the sun. Use sunglasses and sunblock with your hat.
Learn Why Sun Protection Matters to Us
Pilar
What a beautifully designed (and made) hat. As always the craftsmanship of a Tula hat is outstanding. For me though, what sets this hat apart is the charm & details of this very unique style. It can go from very sophisticated city adventure to a picnic on the beach. just love it.
Pilar Hat
I just love it and have worn it nearly every day
What is taking so long?
8/8/19 I have not received this yet. I am eagerly awaiting it's delivery. Things take longer to get here on Maui. I hope it didn't get lost in the mail. I wonder if there is a way to check it's status?
Cathy Lekven
8/8/19 Tula Response: Deliveries to Hawaii can take up to a month. We have requested a search on your package.
8/11/20 My hat came. It is gorgeous and comfortable on my head. When I'm out in the garden with it on, I feel like I'm in my own Masterpiece Drama. Who needs TV.
Happy Customer,
Cathy