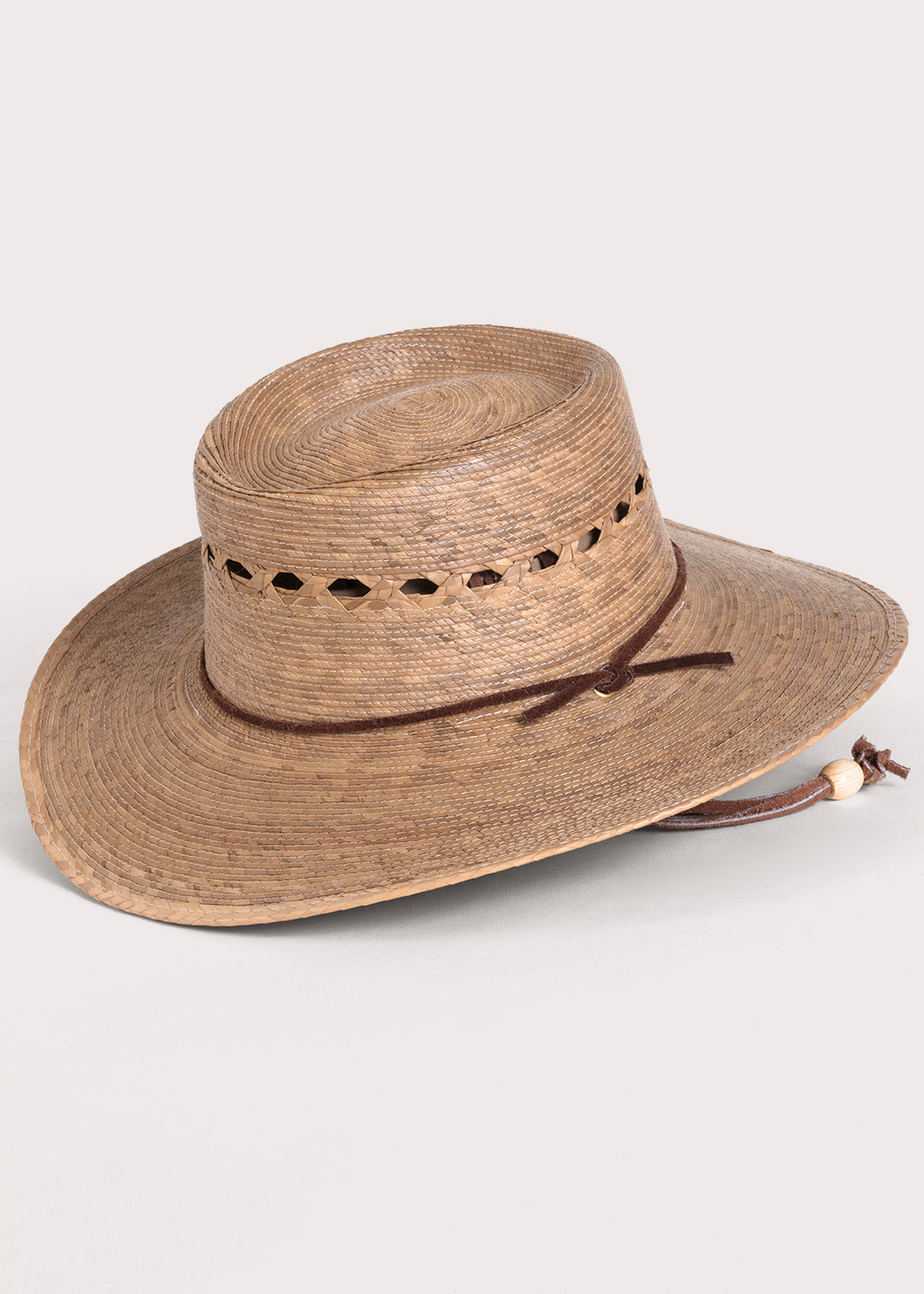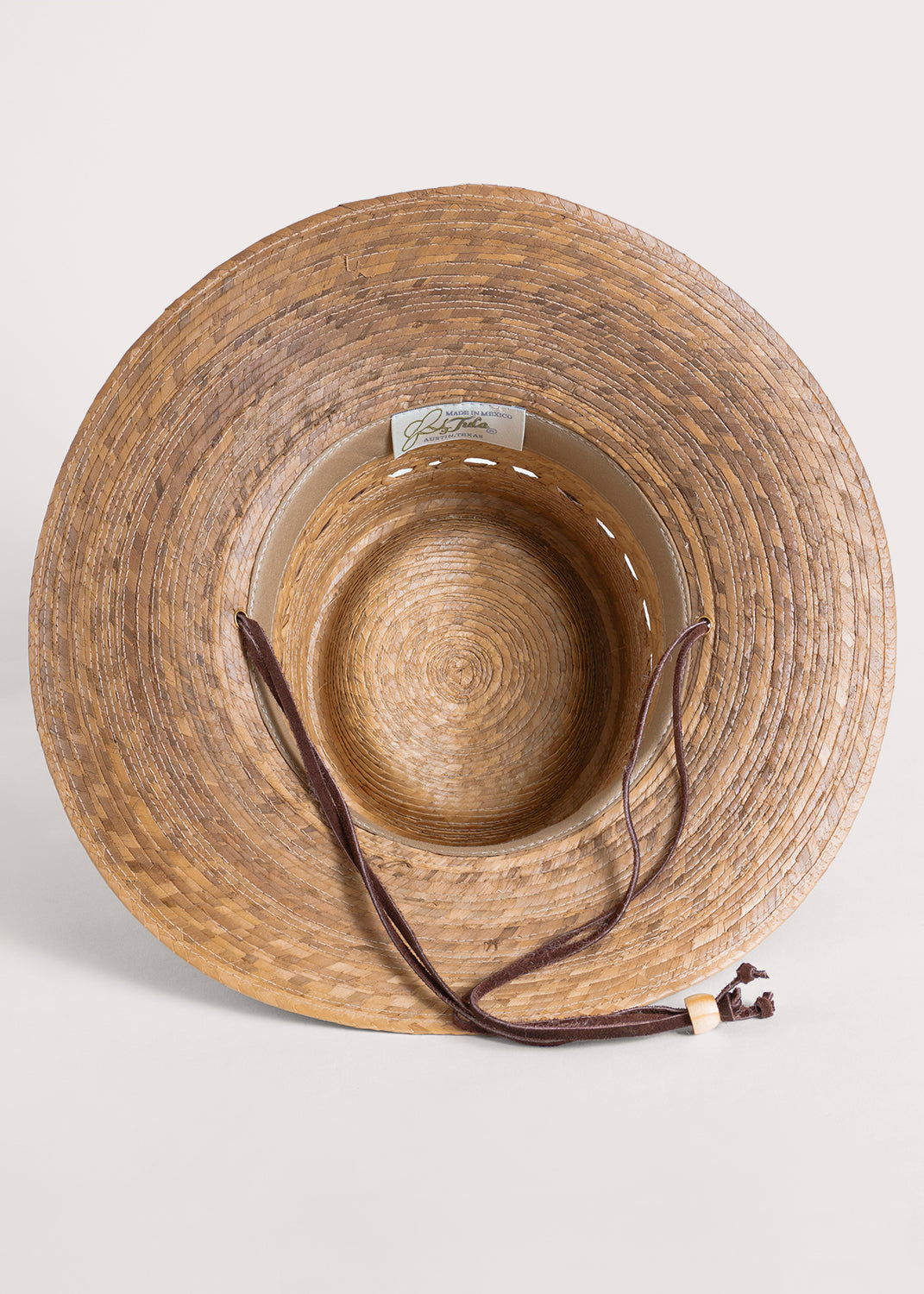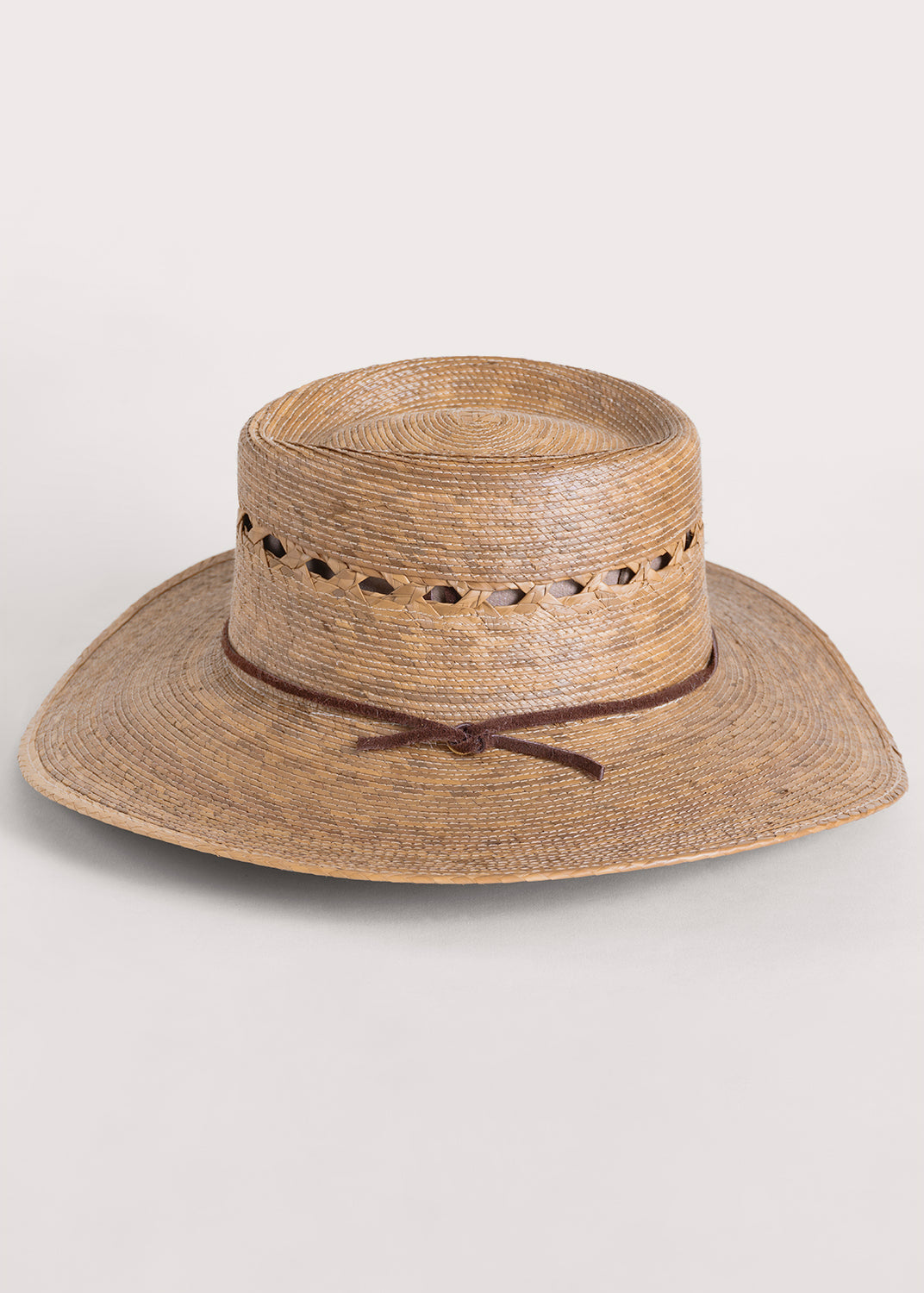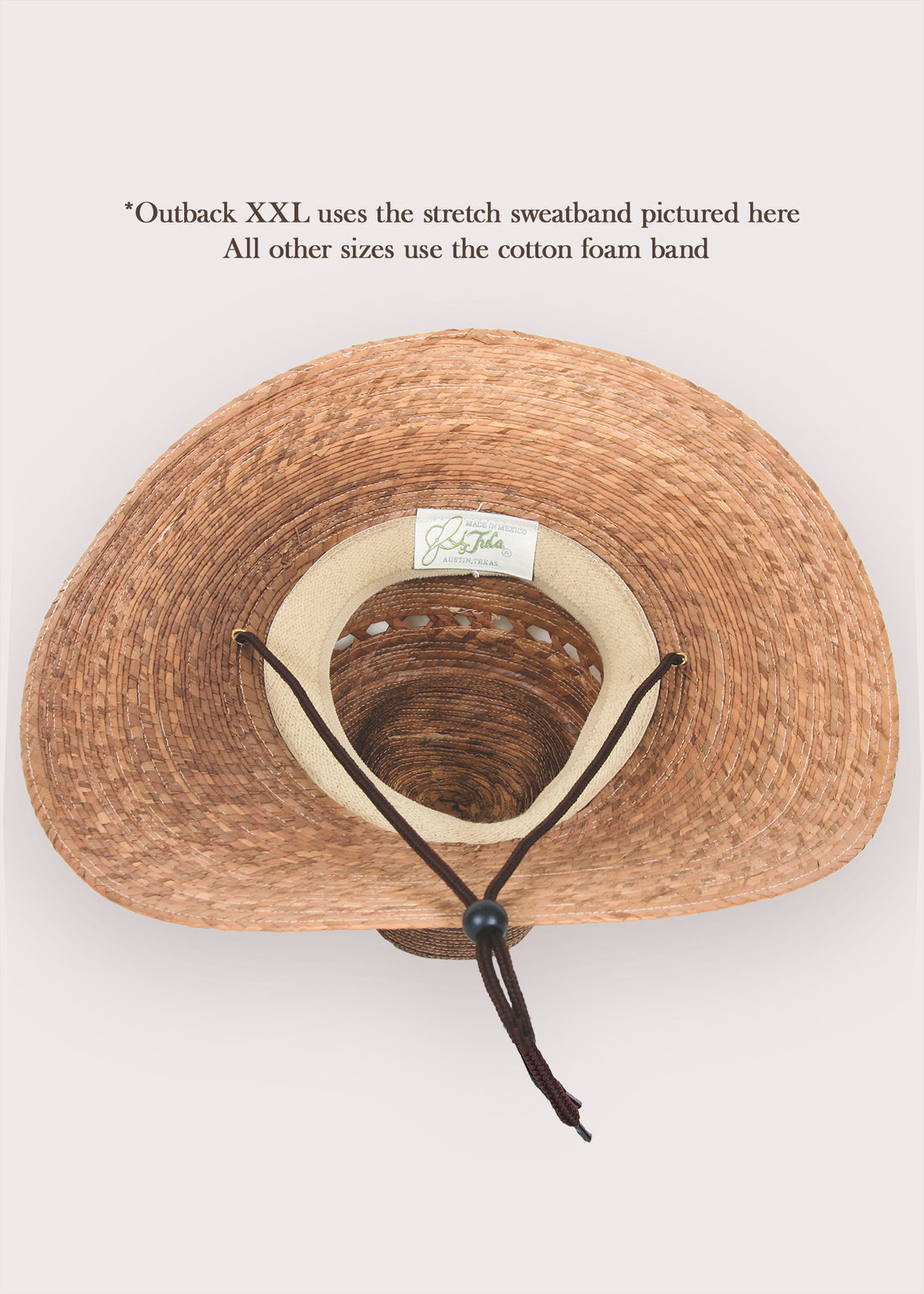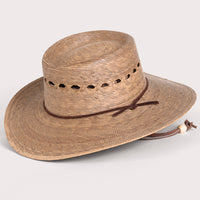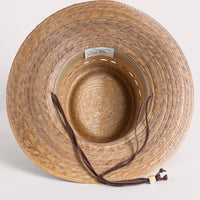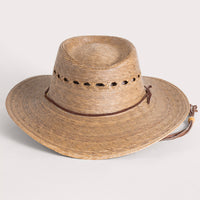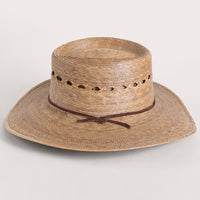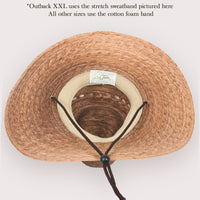 The sun is harsh, and with the Outback Lattice hat, you'll protect your skin from those harmful rays. The added lattice ventilation holes provide a draft of cooling air. Whether hiking through the forest or horseback riding across a prairie, defend yourself against the outdoor elements in style with the Outback Lattice.
Backed by Science
UPF 50+ Sun Protection
From California Polytechnic State University: "The brim area of these hats is excellent, in fact we have never tested anything with 0% transmittance. Congratulations on this protection!"

*For sun protection choose a hat with a 3" brim or larger.
*Hats with vents (lattice) will not provide protection to that area.
*Water, sand, snow, and pavement can reflect the sun. Use sunglasses and sunblock with your hat.
Learn Why Sun Protection Matters to Us
Pleas see below. I replied back to Alice weeks ago and never heard back.
Hi Alice,
Thanks for getting back to me. Please reconsider removing the stretchy headband. This is my third Tula hat and the stretchy headband is one of the main reasons I keep buying your product. My first Gardner was stolen out of my truck a few weeks ago by some lowlife. I have been trying to replace that great hat since then. Anyway, maybe it is because I am bald, but there is a huge difference between a hat fitting your head comfortably and a hat that just sits on your head. The stretchy headband conforms to your skull and feels secure and comfortable on your head. The cotton one on the Outback...not so much. I tried using a filler to take up the space on the sides like you suggested, but the hat Outback still feels like it does not fit my head and it is certainly not as comfortable to wear as the Gardner hat with the stretchy headband.
Anyway, thanks again for getting back to me and I hope my feedback helps!! If you ARE getting rid of the stretchy headband please let me know so I can order an extra hat before you stop making them. I am outside a lot and need to protect my head so your hats are very important to me!! Keep up the great work. :)
Nice quality
Always great quality. This is the third Tula hat I have purchased. They are of excellent quality and wear really well.
Best hats! This my 4th.
Love the lattice. This replaces the Outback that has taken me all over the planet the last 10 years-ish. Great for sun protection, great looks and the látigo is needed for windy days and horseback riding.
I never walk out the door without a Tula.
Best hat ever!
Love my hat. I lost my first one and was quite disappointed but I was able to track it down and purchased a new one!! I bought my first one at a craft fair in Sedona Arizona about 8 years ago and was so happy to be able to find another.
My second Tula Outback
Bought my first Outback, just over 20 years ago. After sweating in the Deep South, hiking in the desert, getting it wet in the ocean, lake, and the river by my house, it has endured. I could feel the breeze from the vents as soon as I put my new one on, I love the lattice option. I'm looking forward to Summer now. I have another Tula style, but I dress it up a bit.