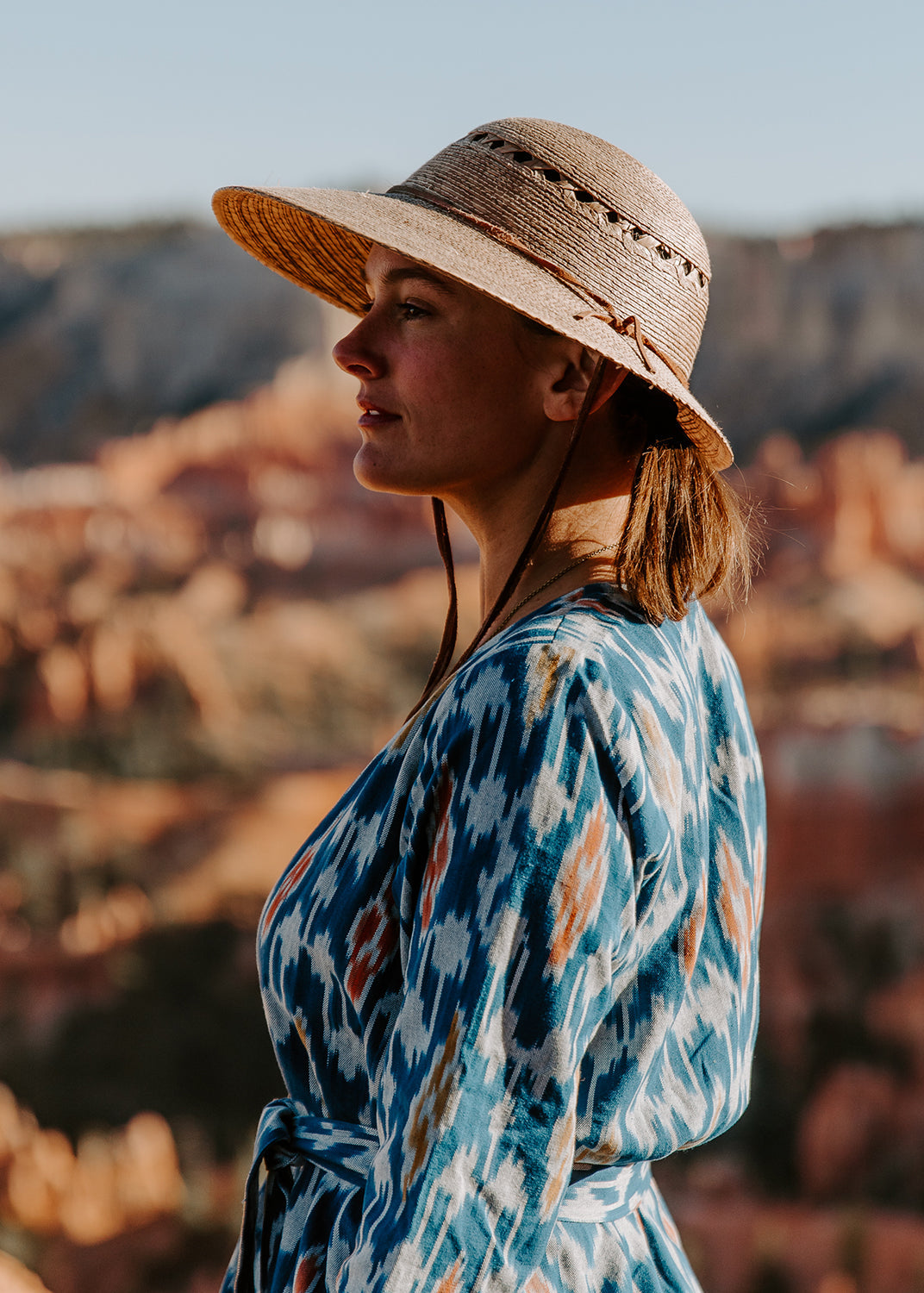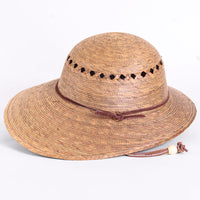 Backed by Science
UPF 50+ Sun Protection
From California Polytechnic State University: "The brim area of these hats is excellent, in fact we have never tested anything with 0% transmittance. Congratulations on this protection!"

*For sun protection choose a hat with a 3" brim or larger.
*Hats with vents (lattice) will not provide protection to that area.
*Water, sand, snow, and pavement can reflect the sun. Use sunglasses and sunblock with your hat.
Learn Why Sun Protection Matters to Us
Versatile comfortable and cute!
Love this hat. The structure and quality of workmanship is wonderful. The elastic band makes it so comfortable that you can wear it for hours. It looks great and shields my face from the sun. I wore it walking through the streets of Aspen as well as on a 11 mile hike!
My aunt loved this hat
I purchased this hat for my aunt on her birthday and she loves it. My wife and I use Tula Hats on our farm, so I knew it would be a great gift. My uncle was even suggesting my aunt wear the hat to church! These hats are very well made and useful. I will probably purchase more Tula Hats as gifts in the future. The shipping was also very prompt. Thanks for the great hats!
So comfortable and wonderful sun protection!!
I was introduced to this hat by my sister who bought me one because I recently had melanoma skin cancer on my face. She wanted me to have a good hat to protect myself going forward in life! I absolutely LOVE this hat! I seriously wear it every day! It's super comfortable and I get tons of compliments on it! It's very practical, in that it's not ginormous but still gives you enough sun protection. Yay for hats!!….seriously….wear your hats!!
Perfect fit!
Love my new hat! Very well made and good looking hst!
Fabulous for Sun & Fun
I'm more than delighted with my purchase of a Tula hat. I usually wear a child sized hat, but this style fit just fine.