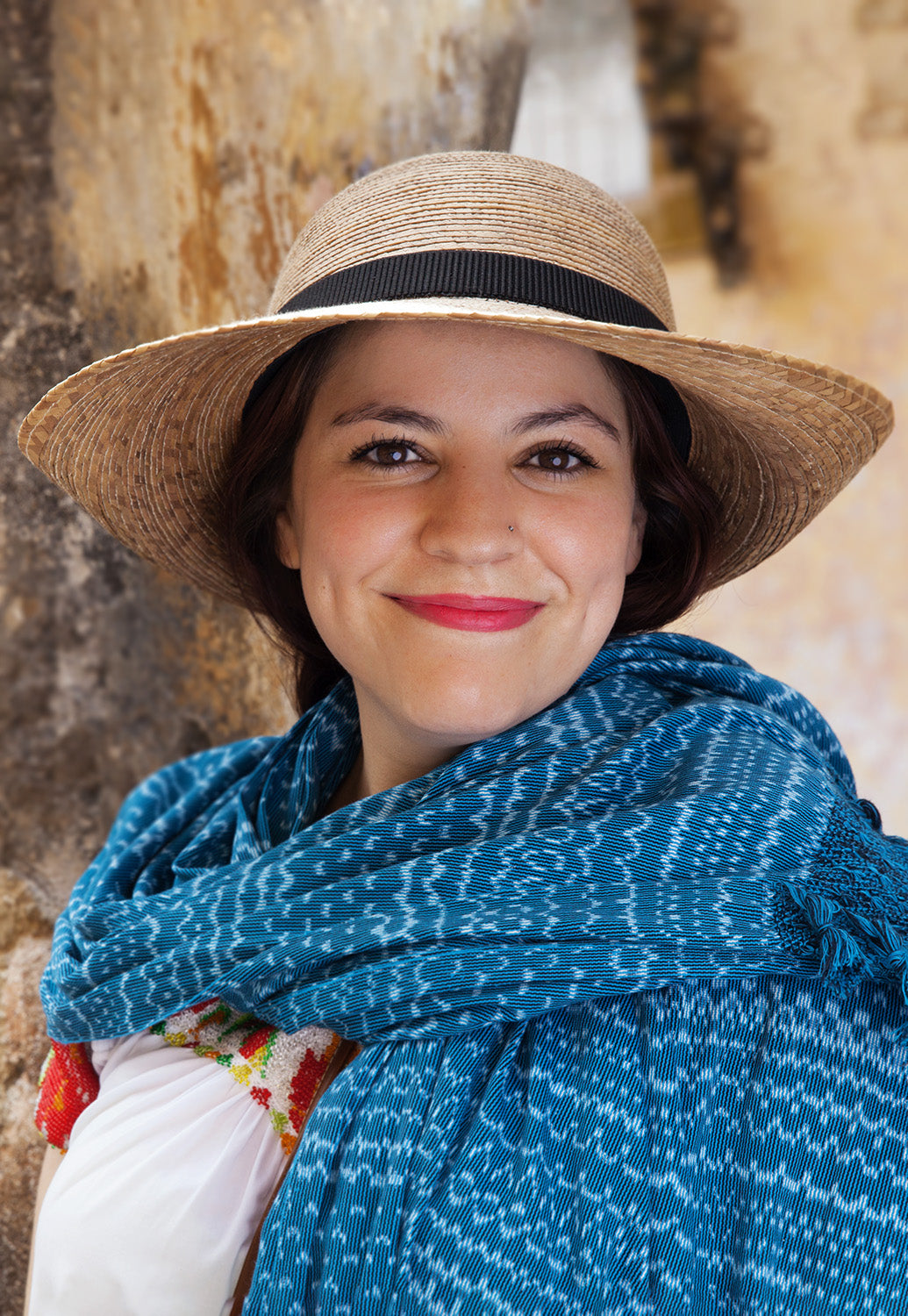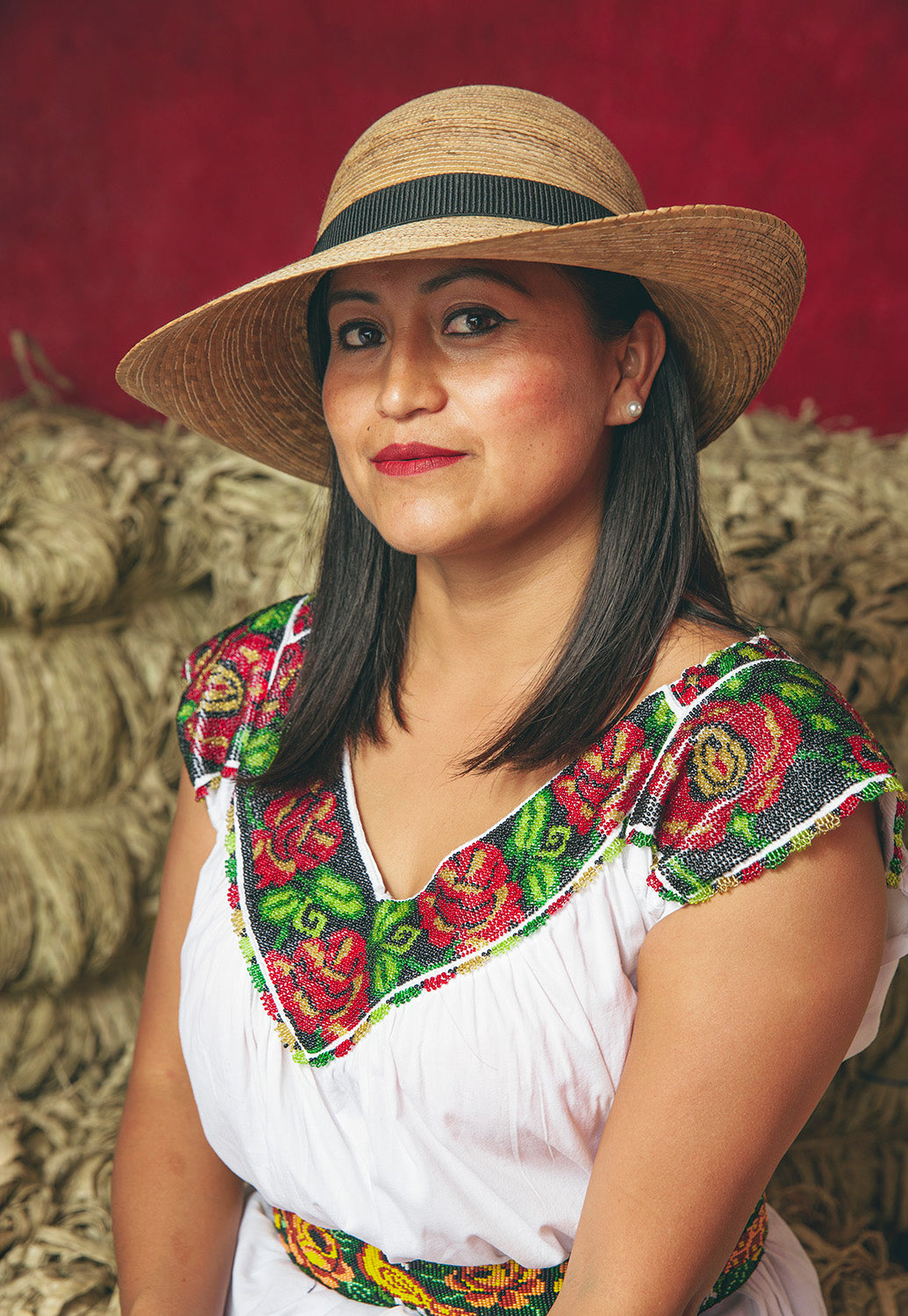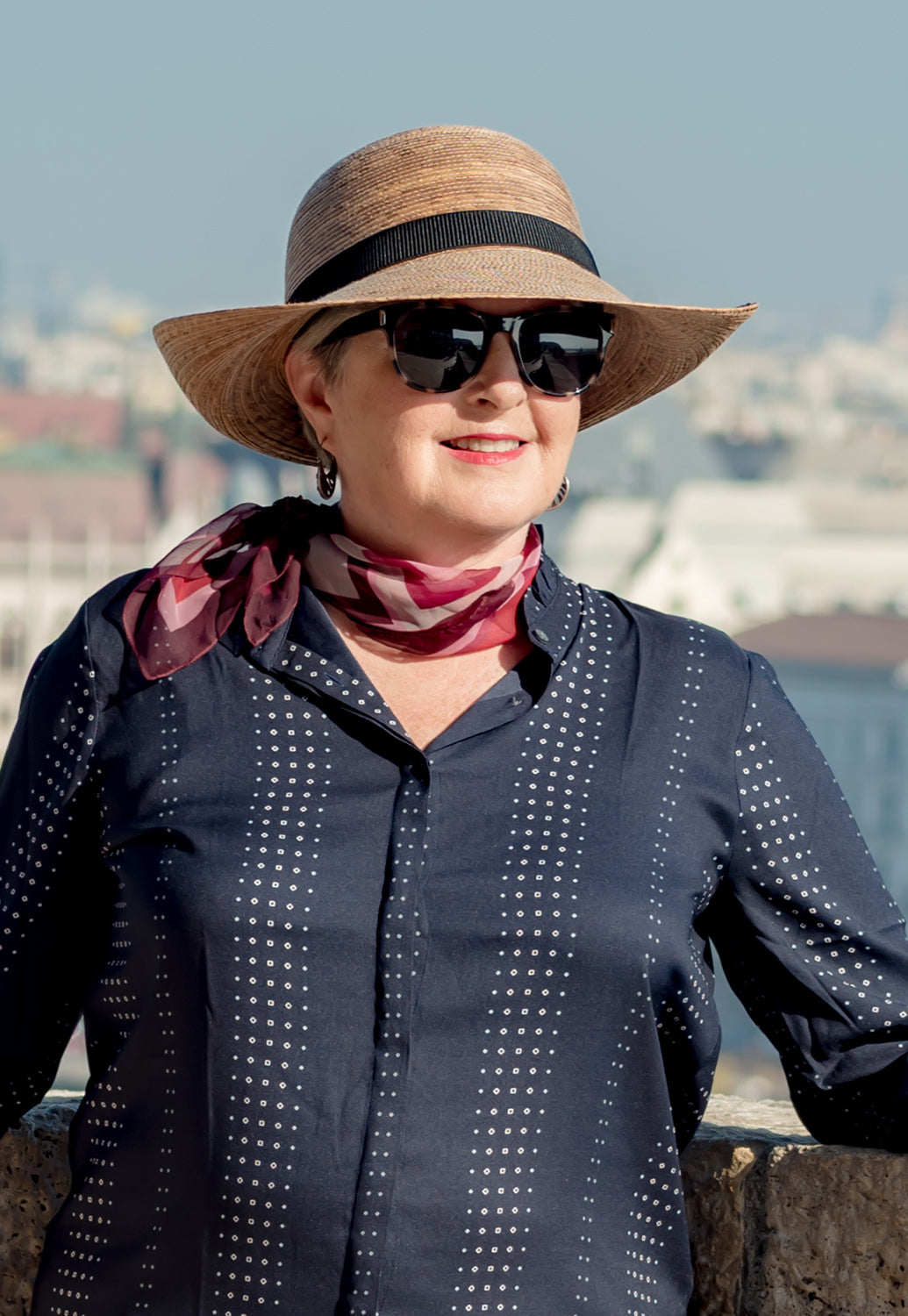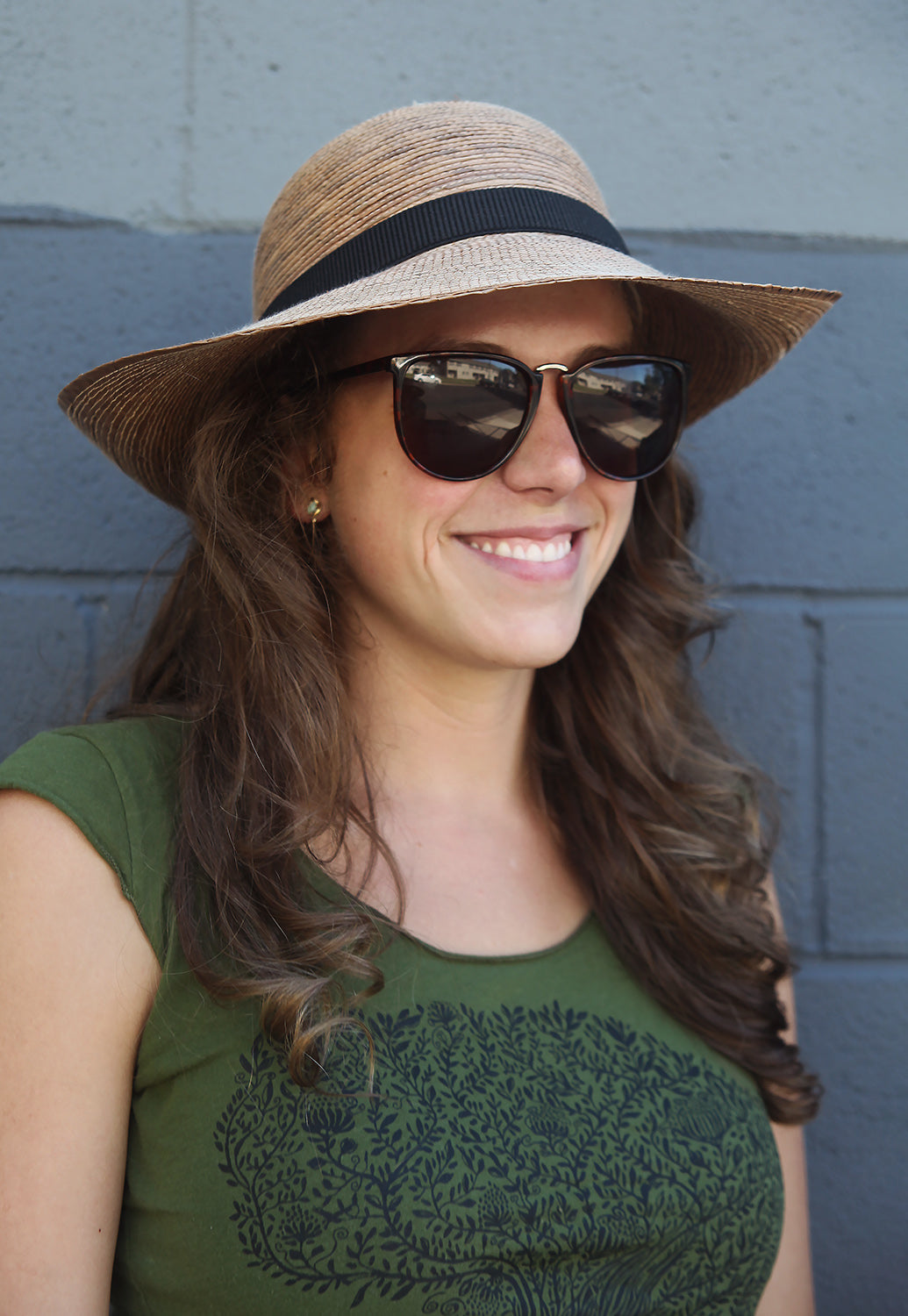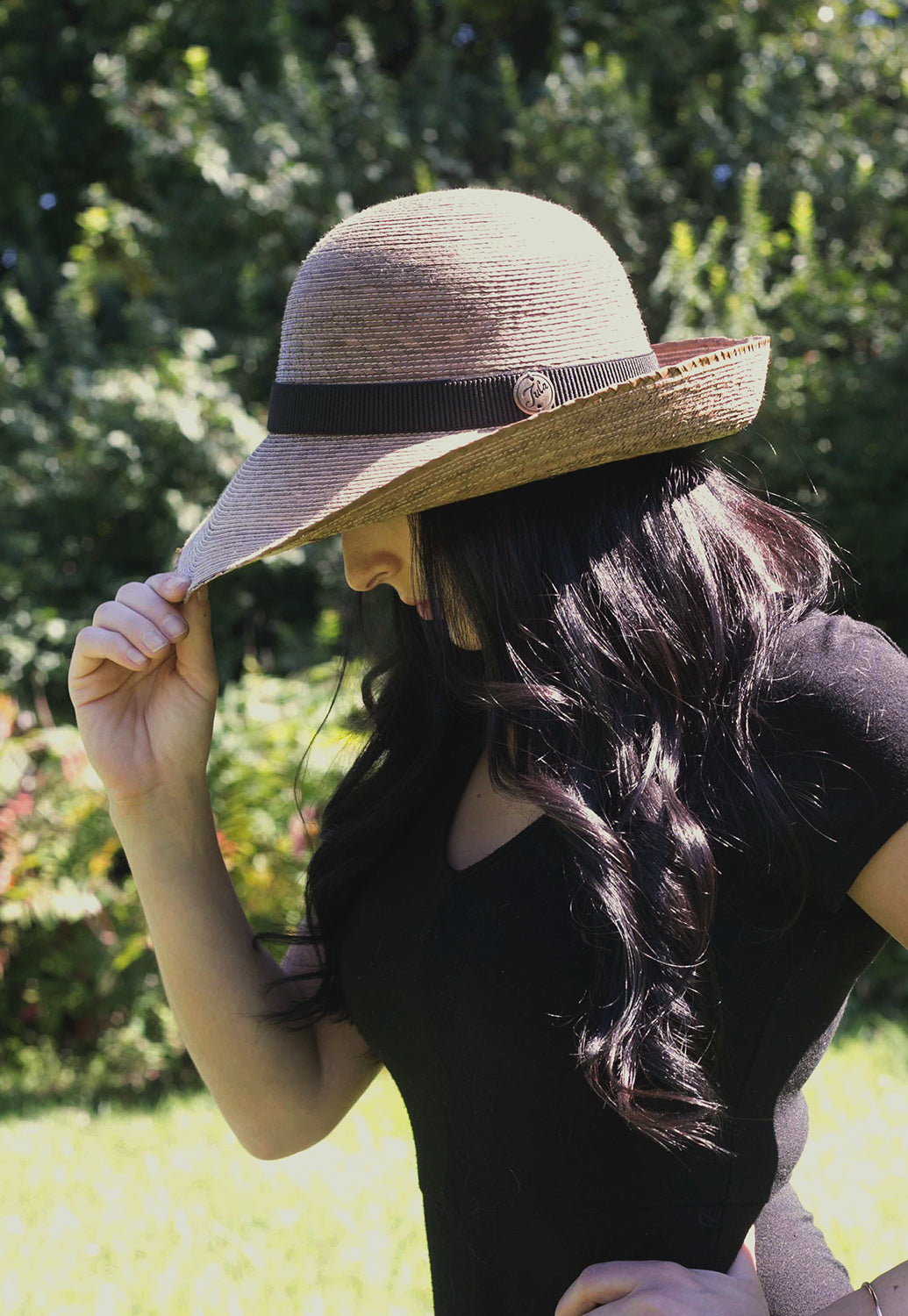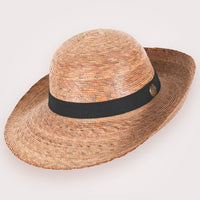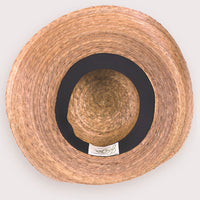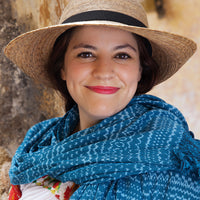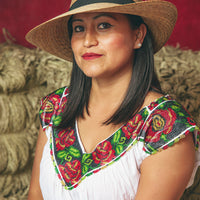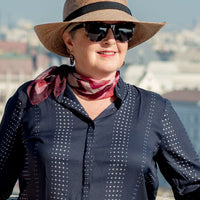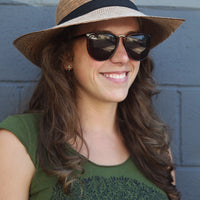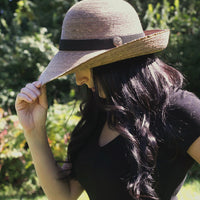 The longest-running bestseller we have is the Chloe hat. This fashionable asymmetrical hat has been a big winner, combining comfort, style, and sun protection. Perfect for gardening, outdoor hikes, or trips to the pool. The Chloe hat can also be dressed up so that you look stunning at your more formal events.
Backed by Science
UPF 50+ Sun Protection
From California Polytechnic State University: "The brim area of these hats is excellent, in fact we have never tested anything with 0% transmittance. Congratulations on this protection!"

*For sun protection choose a hat with a 3" brim or larger.
*Hats with vents (lattice) will not provide protection to that area.
*Water, sand, snow, and pavement can reflect the sun. Use sunglasses and sunblock with your hat.
Learn Why Sun Protection Matters to Us
Great hat!
I love my new Chloe hat - stylish and well made, and the inner stretchy band is very comfortable. I ordered the small/med and although it was an OK fit, the foam strips made it perfect. I only wish I could have ordered a truly small size from the start.
Bought this hat in Dallas, lost it in Italy, and immediately bought it again online when I got home. That's how much I love it! I also own 2 other Tula hats. These hats are very well made and fit like it was made specially for me! Not your typical "straw" hat. Love. Love!
Best hat ever!
I have had this hat since 2020 and it is still in perfect shape. I absolutely love it....take it everywhere I travel, packing it with clothing inside and around it. Looks amazing!
My FAVORITE hat of all time!
This is my second - I had to order another when I stupidly placed my first on the roof of our MGA because my hands were full…you can imagine what happened! Fits very well - even stays on in the convertible! I love the asymmetrical brim - adds a bit of 'class' Many others have asked where to get one like mine! Thanks for a wonderful product!
Chloe size
Love the hat. Gave it a 4 star only because the other fits a little big. We did the measurement to see what size to select.