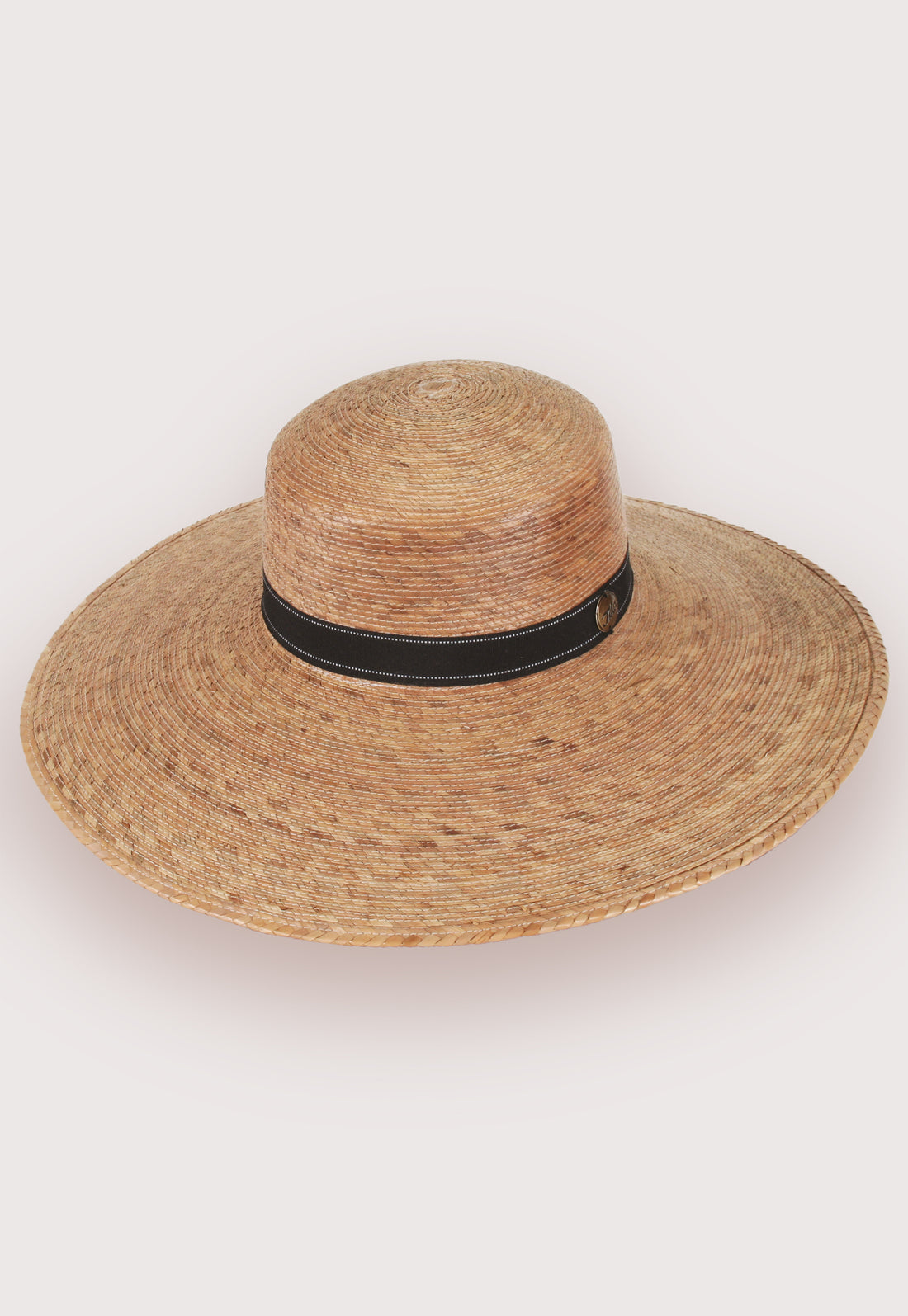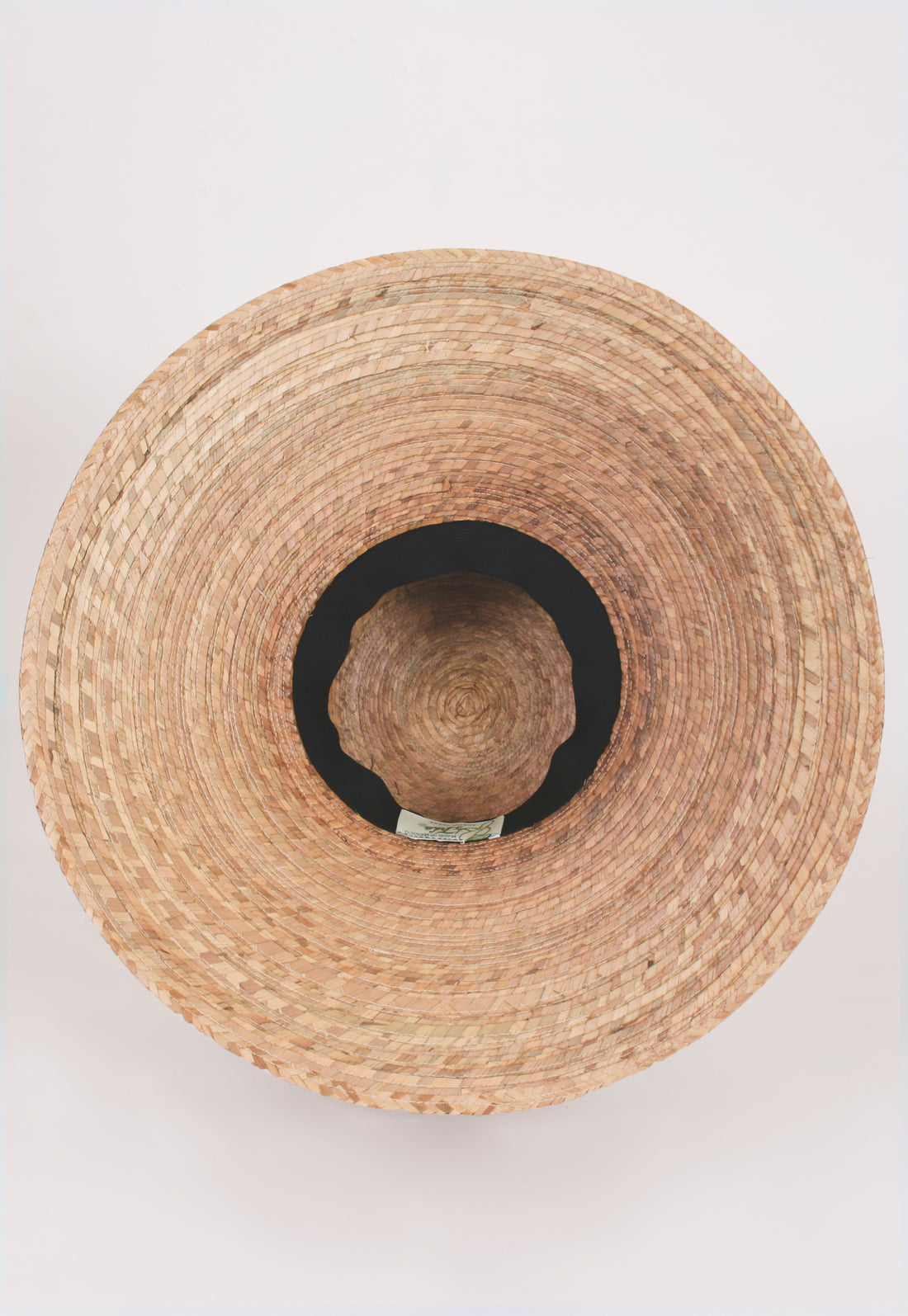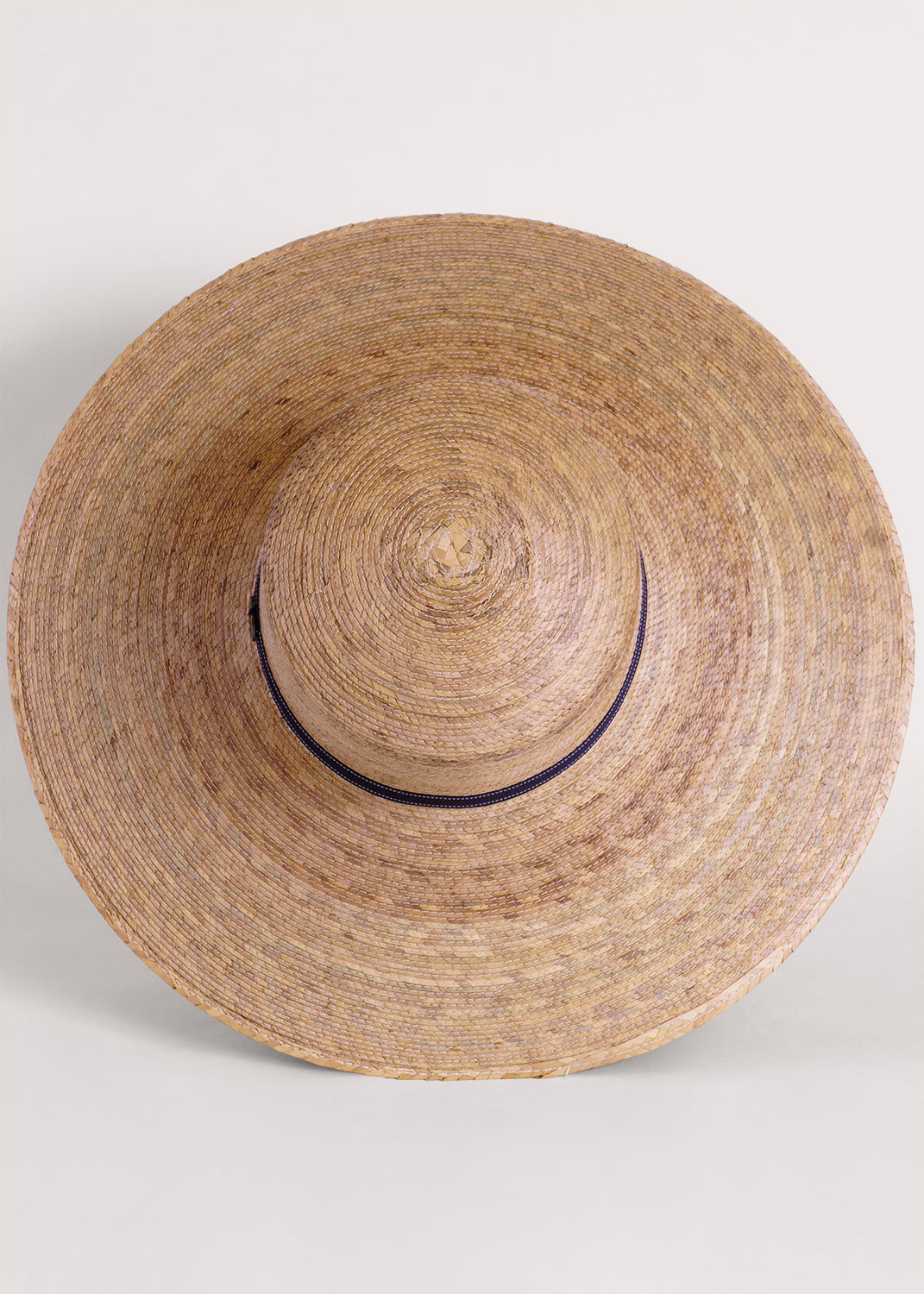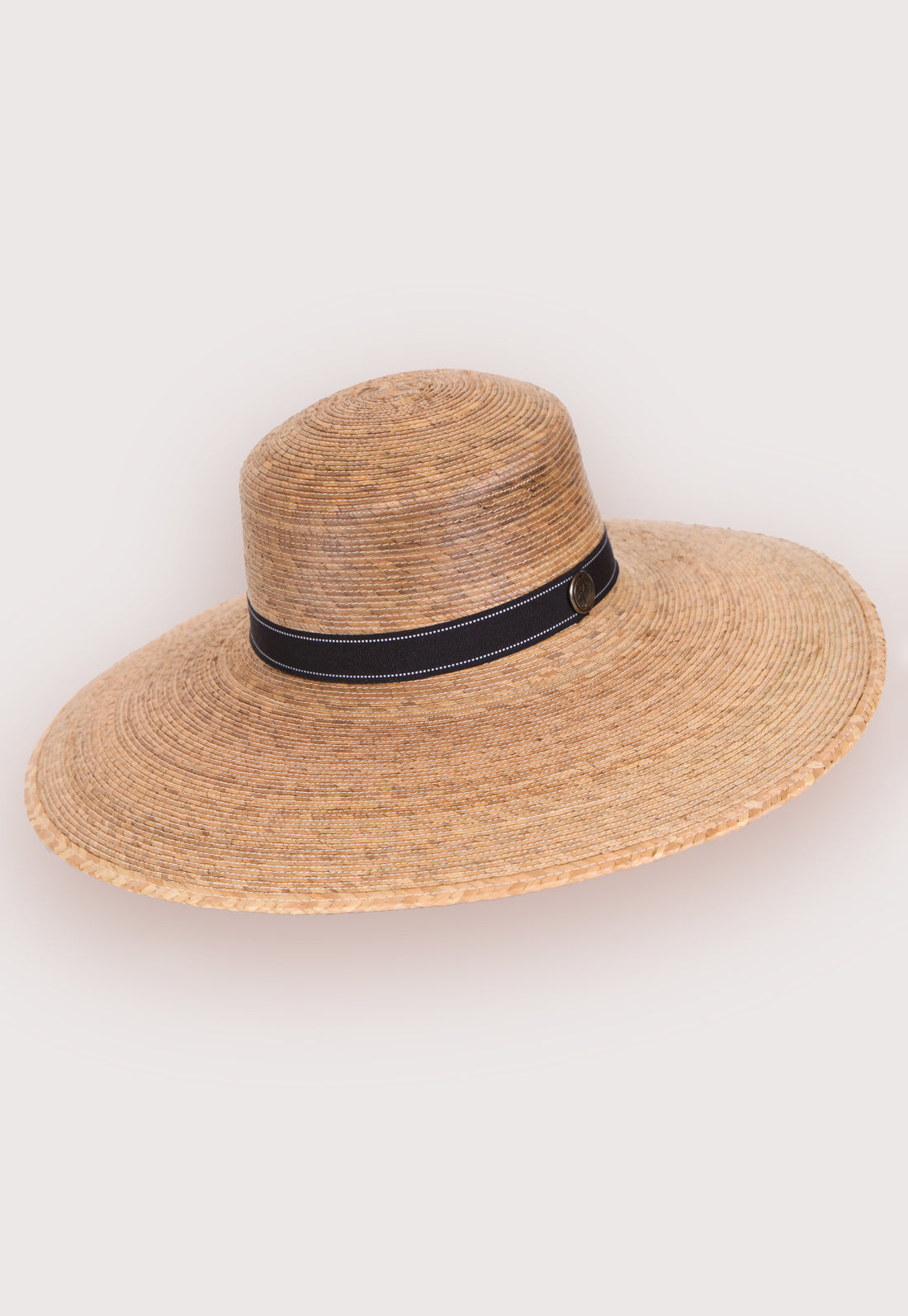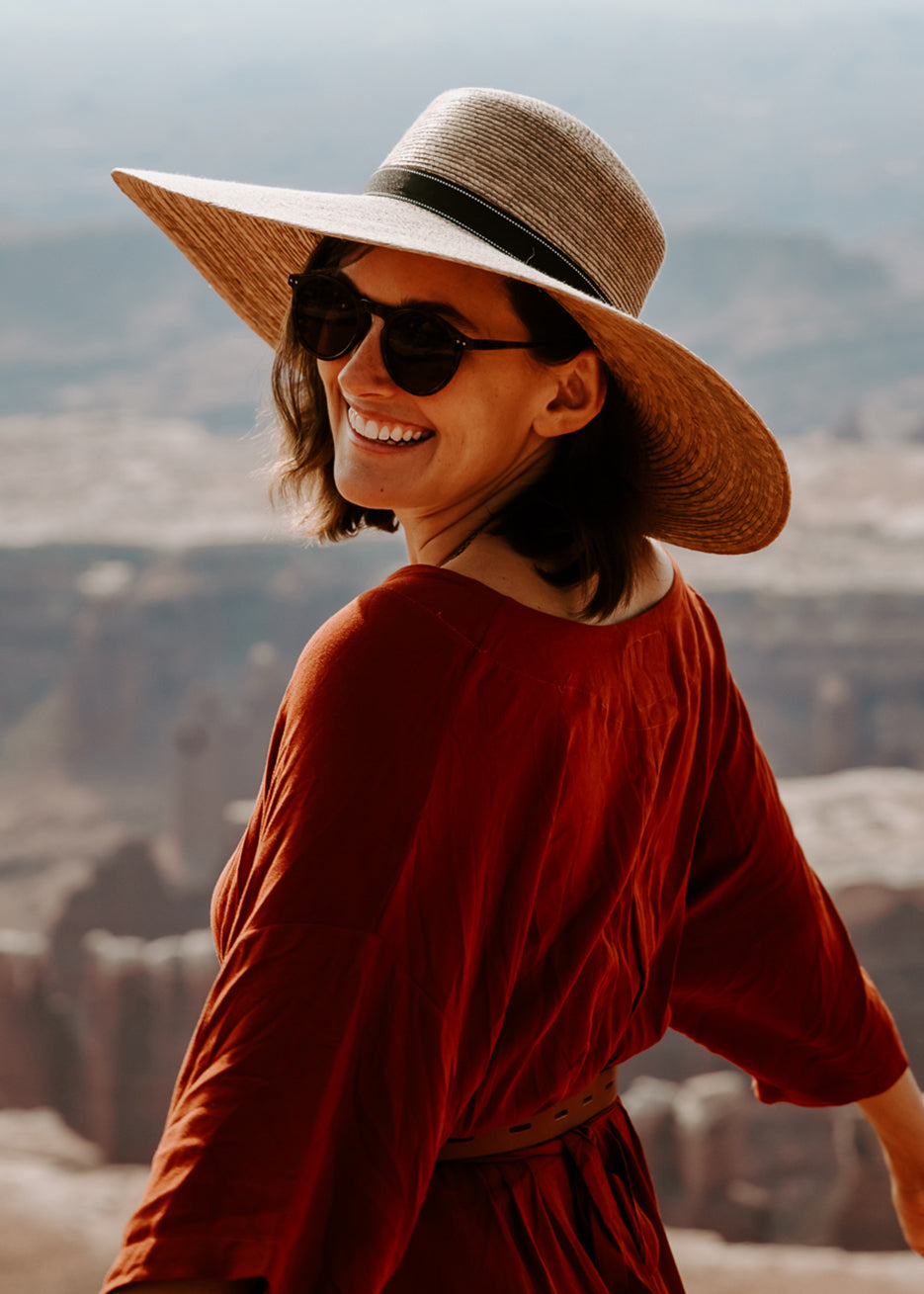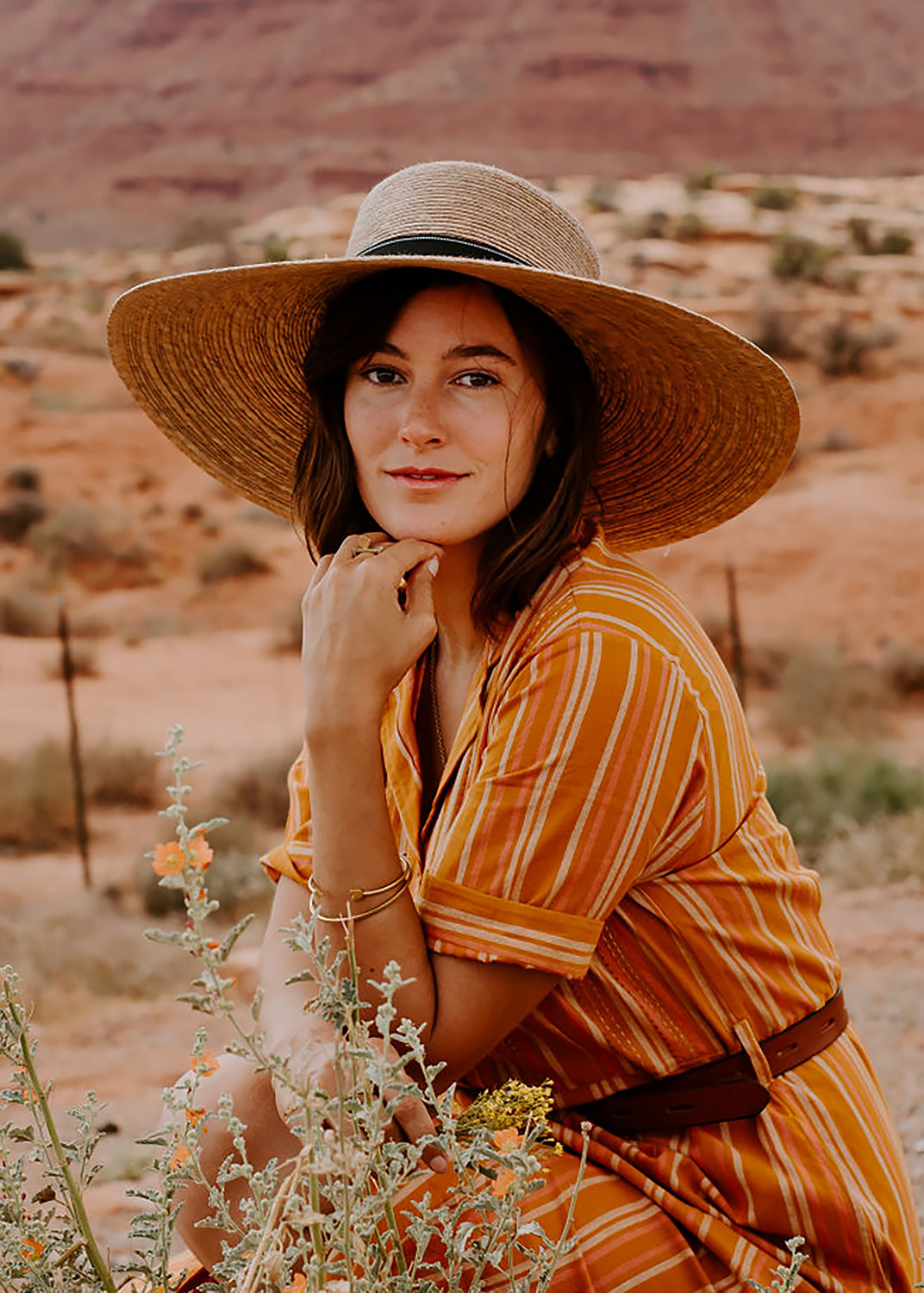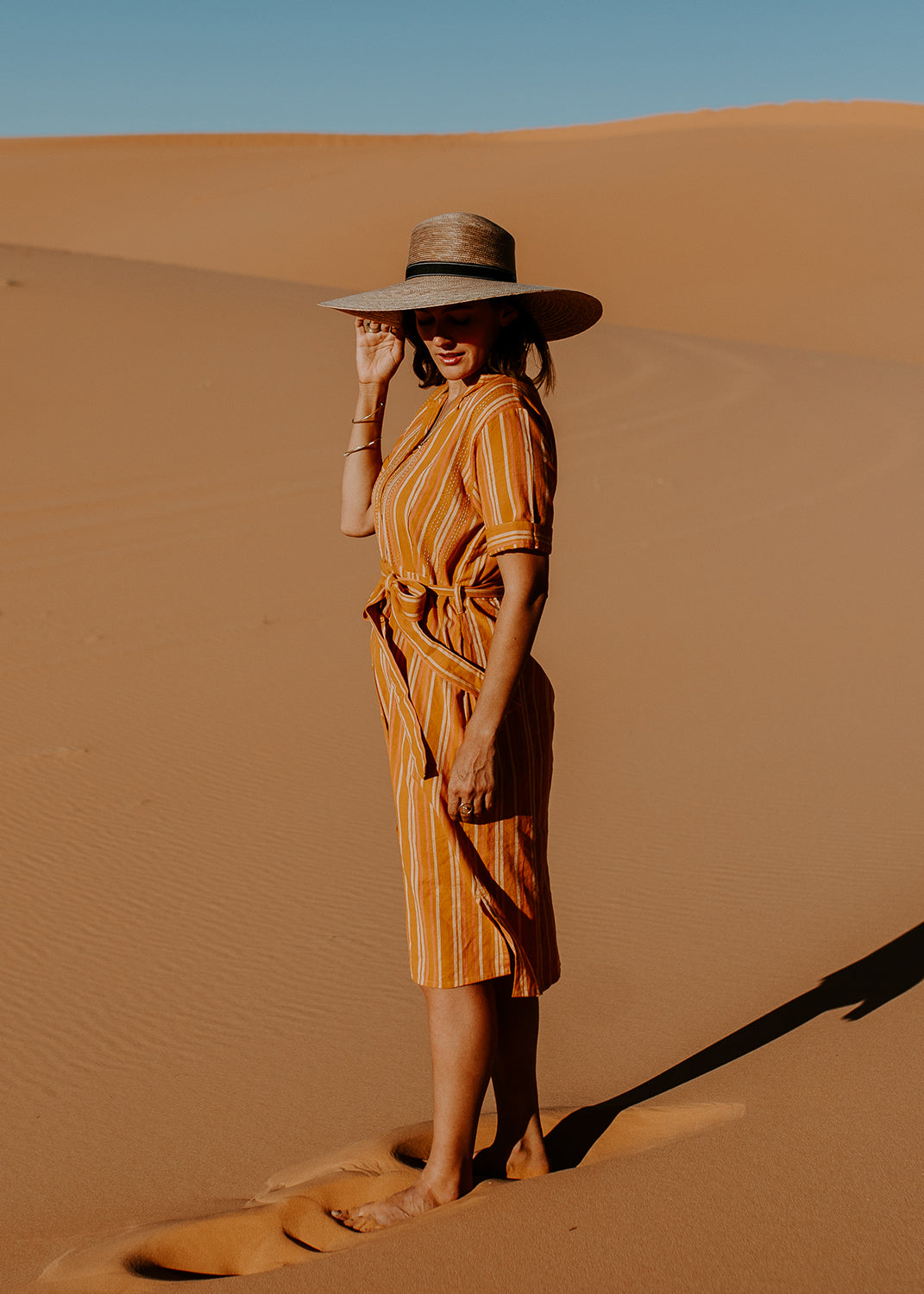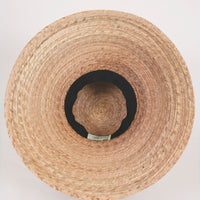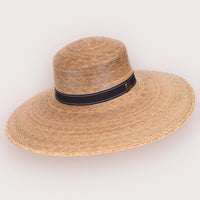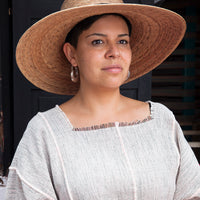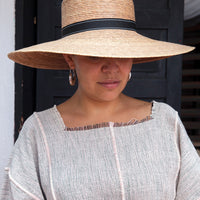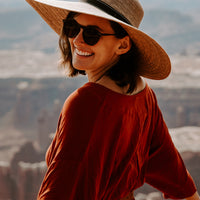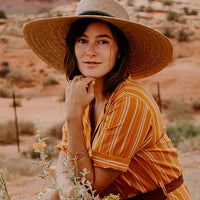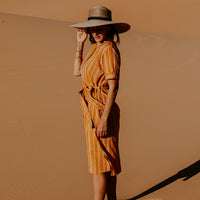 The Catalina hat is a sophisticated wide-brimmed sun hat perfect for lounging by the pool, enjoying the beach, or pampering yourself at a resort spa. The spectacularly wide brim offers an outstanding UPF 50+ sun protection rating. This sturdy palm-woven hat travels well and enhances every outfit, meaning you only have to pack one hat!
Backed by Science
UPF 50+ Sun Protection
From California Polytechnic State University: "The brim area of these hats is excellent, in fact we have never tested anything with 0% transmittance. Congratulations on this protection!"

*For sun protection choose a hat with a 3" brim or larger.
*Hats with vents (lattice) will not provide protection to that area.
*Water, sand, snow, and pavement can reflect the sun. Use sunglasses and sunblock with your hat.
Learn Why Sun Protection Matters to Us
Best. Hat. Ever.
This is my favorite of all the Tula hats. It blocks sun, looks great, and wears well. I added a tie to help keep it on my head on windy days. I use this hat daily for farming, yard work walking the dog, sitting outside with coffee, just about everything as I like it doesn't limit my vision like the Brook hat. Catalina is a worthwhile investment.
Best hat ever
I purchased this hat 10 years ago and am just now considering getting a replacement. It has stood the test of time and let me tell you, I wear it ALL the time in the summer. I work in the garden in it, I wear it to ball games, I wear it in the pool, Best hat ever! Now to wait until they are back in stock.
Hat nice, return process not nice
This review is not a reflection of the quality of the hat I ordered. The hat was beautiful; I returned it because it wasn't going to work well for what I wanted to use it for. This is a review to warn other customers what you can expect to have to do if you return something, because other than Tula stating returns are at the cost of the customer, there is no info warning that shipping will be costly. I had to pay $33.80 to send this hat back in the box it came in with insurance! The USPS worker told me that businesses can get cheaper bulk rates for their shipping but that individual people cannot. That was the cheapest rate the USPS could charge. I paid $48.94 for the hat... $41.99 for the hat itself plus $6.95 for tax & shipping. Really, Tula? The company cannot provide some assistance with return shipping costs??? Not happy. Not going to buy a hat online again from this company or any other unless they offer return shipping as part of the purchase.
We recommend shipping back the cheapest way possible. Usually that is about $9-$12. The 5' brims can get up to $15.00-$20.00. Buying additional insurance is not necessary. As a small biz we probably pay about $3 to $4 more postage per box shipped USPS. We have seen similar hats as ours selling for $150.00 and more retail which makes the shipping seem reasonable but we prefer to keep our retail price honest. We are looking into emailing labels to customers so that the USPS does not oversell postage to our customers. Thank you, Tula Hats
Best hat ever
Seriously my most favorite hat ever. It's big, it gives great sun protection, it makes a statement, and guaranteed to be your go to hat. Have had mine for about 6 or 7 years now
Great skin care!!
I am an aesthetician, so I'm very concerned about my skin, and I don't always have time to put sunscreen on so I keep one of these in my car I keep another one to walk the dog with, and the only time I'm not wearing one outdoors is at night! This is classic glam style , and I get lots of compliments