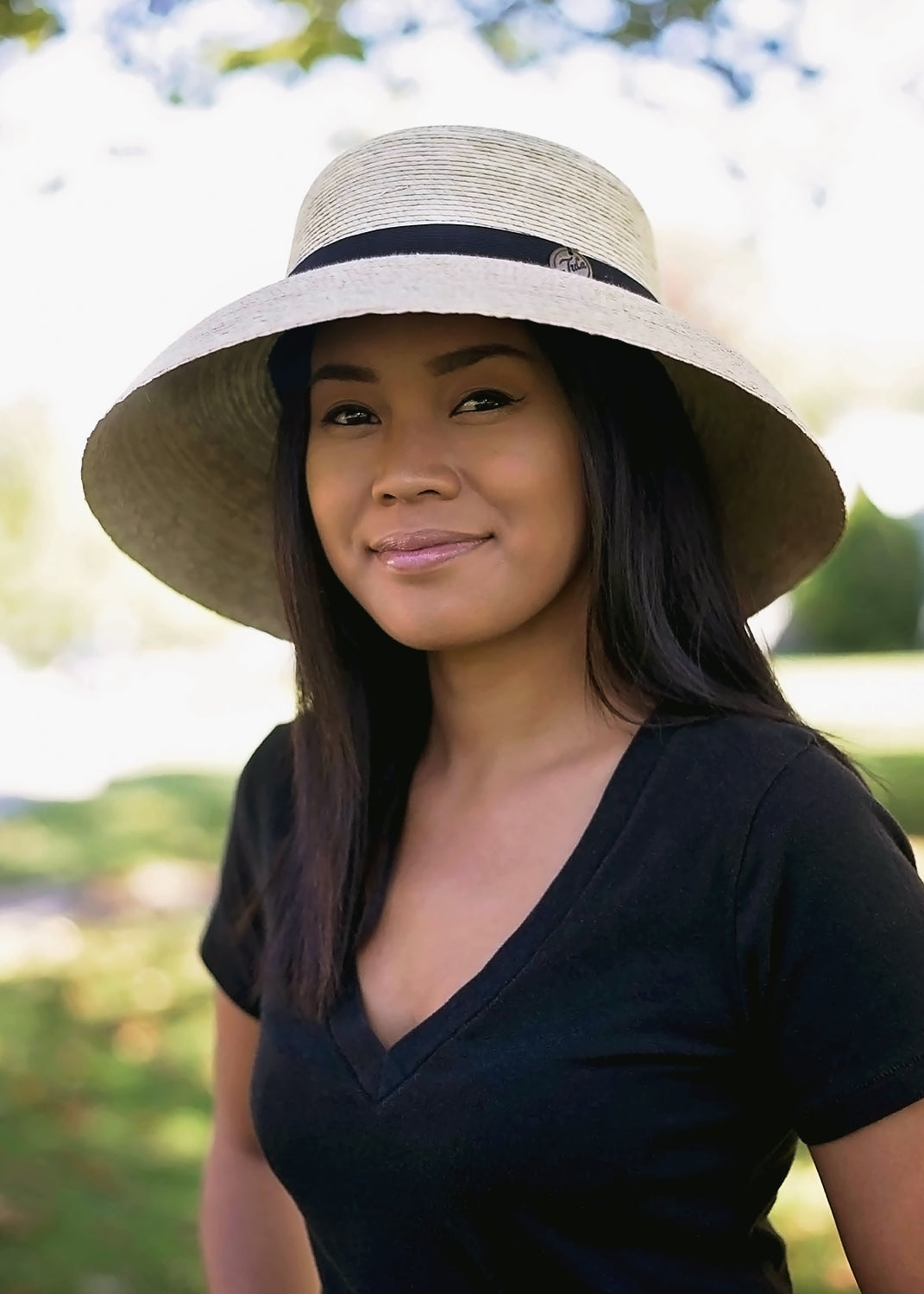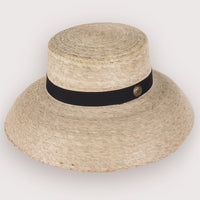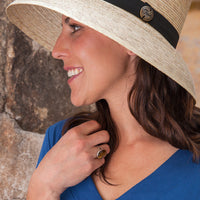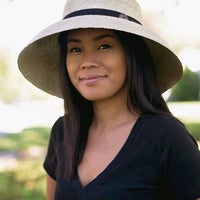 Take the Carmel hat on your daily errands or your sunny vacations! This versatile design is perfect for an active lifestyle with a sloping brim that provides outstanding coverage from the sun's harmful rays. Pale palm straw is hand woven and accented with a black band and bronze emblem to create this stunning look.
Backed by Science
UPF 50+ Sun Protection
From California Polytechnic State University: "The brim area of these hats is excellent, in fact we have never tested anything with 0% transmittance. Congratulations on this protection!"

*For sun protection choose a hat with a 3" brim or larger.
*Hats with vents (lattice) will not provide protection to that area.
*Water, sand, snow, and pavement can reflect the sun. Use sunglasses and sunblock with your hat.
Learn Why Sun Protection Matters to Us
5 stars
Very happy with this product
Customer service A++++
Company stands behind their product
100% satisfied
My friends and I love your hats.
My friends and I love your hats.
The Madhatters!
Our girl trip began with a photo in our tula hats! We adore our hats and love the quality and style. Thank you so much for making this happen! I purchased mine at Whole Foods (I think) several years ago and have enjoyed it very much. Thanks again!
Not as attractive as I'd hoped
Of my three Tula hats, this is the one I like the least. Although it's just as well made, it isn't as flattering.
Lovely Carmel Hat
I purchased my Cranberry Carmel hat at Whole Foods in Sugar Land TX. This is a very well made hat and extremely flattering....great quality and outstanding price.....so happy with my purchase!